Kick-start Your Freelance Career on Upwork
with This Email Support Package - includes:
➢ The e-book, Diana's Freelance Tips – How to Succeed on Upwork (oDesk) and Elance: A Winning 7-Step Formula and Some Hard Truths from a Freelance Pro
➢ Continuous guidance through email support for four weeks after purchase – I will send feedback on each 'homework assignment' from the book that you send me during the four-week period to turn your weaknesses into strengths and start landing freelance gigs on Upwork.
Get this package for $237
Invest in your bright freelance future today!
Once you complete your order, you will receive an email from me, containing the e-book, a brief intro and further instructions how to fully take advantage of your email support package.
---
Is This Package for You?
This package is definitely for you if:
​You have professional skills – writing, designing, programming, marketing, virtual assisting, researching, and anything else that is in demand nowadays on the internet.
You are good at what you do but can't quite find the path to freelance success.
You are willing to give Upwork a try and build your career the right way.
You are committed to spend a couple of hours every day for the next four weeks to read the book, do your homework, send me your work and act on the feedback I provide.
You are ready to embrace change and start living your dream life.
You consider an investment every dime and minute spent in training.You are not afraid to work your butt off.
You dream big ツ
This package is not for you if:
​You don't have any skills.
You are not good at what you do.
You think freelancing is all about making quick and easy money in your pajamas.
You are not ready to spend a couple of hours every day in the next four weeks to read the book, do your homework, send me your work and act on the feedback you receive.
You are not ready to take back control of your time and life.
You are broke.
(If you are broke but really really REALLY want to kick-start your freelance career on Upwork, ask a friend to lend you a few bucks and buy my book on Amazon for as little as $9.95 plus taxes – without email support from me, you can still read the book, do your homework assignments and build your freelance business on Upwork from the ground up.)
---
So, What's the Verdict?
Start Today - No Time to Waste!
You need to spend money to make money but only if you invest in the right tools. This package (and your commitment) is all you need to start landing projects on Upwork in only a few weeks.
---
How Does This Package Work?
When I was starting as a freelancer, I made a lot of mistakes. There were some very tough times. When I was most desperate and almost quit, I was wishing for only one thing – to have someone by my side to guide me; someone who had walked the path I was on and made it; someone to help me figure out the details and hold my hand while I walk toward my freelance success.
Well, this package is just that – I will be that someone for you for the next four weeks.
Remember though that this package is not a magic wand or a secret formula to solving all your problems in life. You will still have to work hard to build your freelance career on Upwork from the ground up.
Also remember that this package will not teach you how to write better content, how to create better design, or how to be a better at whatever-your-profession-is. You should have figured out what your calling is and you should have your professional skills.If you don't, this course is not for you just yet. Email me to see if/how I can help you figure out what you want to do as a freelancer and how to get started.​
If you do have professional skills, you are good at what you do and you are ready to work your butt off for freelance success, congratulations! In four weeks, you will have all the skills and information you need to stand apart from the crowd and start landing freelance gigs on Upwork.
Invest $237 today and you'll make many times more in only a few weeks when you start landing project after project and clients start flocking to you...
Once you complete your order, I will send you my book with brief intro and further instructions how to get the most out of the email support during the four-week period.
For the sake of clarity, let me tell you as early as now that the book contains eight sections (seven steps and some hard truths). Each section ends with a homework assignment. When you do your homework exercises, you will be putting into practice the tips in the given section of the book.
Send me each homework assignment once you do it so that I can review and reply with feedback. You should act on all additional tips as soon as you get them, so that you further improve on any weak areas I've spotted in your homework.
I estimate you'd need to spend 2-3 hours every day (that's 10-15 hours per week) to complete the book and all homework assignments in four weeks or less.
Note that due to time constrains and high volume of students, clients, and traveling, I cannot address emails with all types of questions that pop into your mind. The email support that is part of this package is solely to give you feedback on the issues, addressed through the homework assignments.
This package is designed to give you a methodical approach and addresses most, if not all questions a starting freelancer would have. So I urge you to read the book and work on your homework assignments every day. Put into practice the additional tips I give you through my feedback. If after completion of the book and incorporating my feedback you still have questions, we can discuss if/how I can further help you through individual coaching or email support.
After Completing This Course, You Will Be Able to:
​Decide if you really want to be a freelancer and if you have what it takes to succeed as one.
Identify your strengths and turn your weaknesses into strengths.
Build your Upwork profile so that it serves you well when clients are looking for skills you offer.
Set your prices to attract the right prospective clients.
Write killer cover letters so that you convert your prospects into leads.
Outperform the competition so that you turn your leads into high paying clients.
Continuously succeed by being proactive, patient and persistent.
Are You Ready? Make The First Step!
Limited availability - 1 seat available at the moment
I take only a few students at the same time so don't wait - grab the last seat today!
---
What Freelancers Say about the Book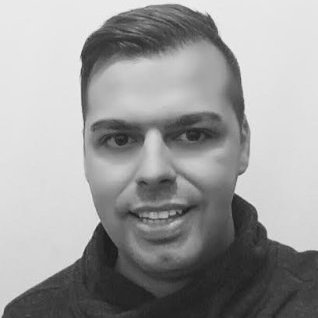 Ilian YankulovFreelance Project Manager
What I liked the most about the book is that it motivates and inspires you. The author gives you some "homework" and you will appreciate the value of the book right at the moment you start doing the first homework!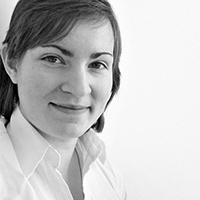 Bojana DimitrovaFreelance Graphic Designer
This well-outlined, step-by-step introduction to the world of Upwork (formerly oDesk) and Elance is full of practical tips and examples (all based on Diana's extensive personal experience) that are essential for making it on the freelance market. The book covers everything - from creating and completing your profile, to building and maintaining your client base, your optimal work-life balance and so much more. The Homework section at the end of each step is a great way to put to practice the new information and to test for yourself some of the best practices in the world of freelance.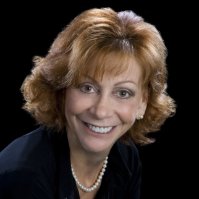 Jacqueline GumIndependent Writing & Editing Professional
Diana Marinova's tips stem from her own real world experience. For those who wish to launch a career as a freelancer, this book is a must. These step by step instructions, complete with homework, can help you master Odesk and Elance.The author ends her book with a riveting "Nine Hard Truths You Need to Know Now." These principals can be used in any career, but I found them full of inspiration and wisdom. "Don't let your weak moments dictate your freelance future," could be a mantra for life in general!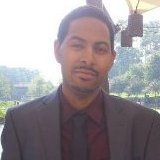 Brandon HastingsBusiness Consultant & Freelance Writer
This book is a great starting point for would-be freelancers looking to begin their professional career on freelancing websites, specifically Upwork (formerly oDesk) and Elance. To note, though, much of what Diana describes in her book is good advice for freelancers in general (beyond the specific websites).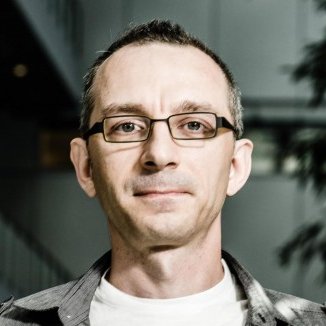 Miroslav JeliaskoffStart-up Enthusiast
​The book has plenty of real-life advice - from how to prepare your profile page to how to set prices and choose projects that will get you to where you want to be, not where someone else thinks you should be. It describes steps to take depending on what stage in your freelance career you are. Starting from how to choose and take the skill tests to what clients to focus initially on, until you get the credibility for attracting larger projects. Then follows you through your progress. All advice is supported by practical examples. You don't just read the book. You get homework so you exercise and apply the suggestions after you read them.

Diana MoeFreelance Writer
It covers nuances in important areas such as goal setting; profile set-up; value proposition and pricing; picking the right projects and clients; that enables one to be at the forefront in this arena. I love it that there is hands-on homework at the end of each sub-section to apply to reinforce the knowledge gained.
Get The Book AND Email Support from Me for Four Weeks!
Only 1 seat available - grab it today!
Hi, I'm Diana. I have completed more than forty freelance projects. I am a top-rated freelancer on Upwork (formerly oDesk) with 5,500+ paid hours and even more if counting the hours spent working on fixed-price jobs. Clients continuously rate my work with the maximum review rating of five-stars.Today I fully enjoy the freelance lifestyle—traveling the world while making a good living working online. My market rates range from $40+ per hour for hourly jobs, all the way up to $100+ per hour when working on fixed-price projects.
I will be helping you kick-start your freelance career on Upwork - if you let me, that is ツ​