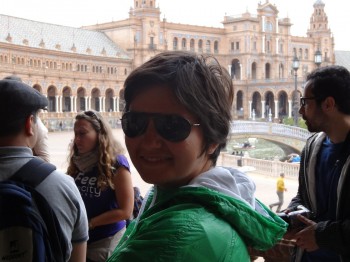 Hi, everyone, I am writing this from what is by far my favorite part of Spain – Andalucia. This year I am spending Easter in Seville and I gotta tell you – despite the unusually cloudy and rainy weather here, it's an amazing place!
I won't publish a new freelance related post today like I usually do – I am trying to relax and not to think of my websites and all the hosting related problems I continue having.
I apologize for the huge amount of down time of this blog recently. And to all of you who also opted in to beta test my first product, the Meliway Travel Movie Maker, I apologize for the down time of that website, too.
We are still trouble shooting and recovering from the data loss from earlier this month – we are moving forward (although slowly!) and I will keep you posted as we go forward.
Anyhow, I wanted to wish you Happy Easter! 😀
This slideshow requires JavaScript.