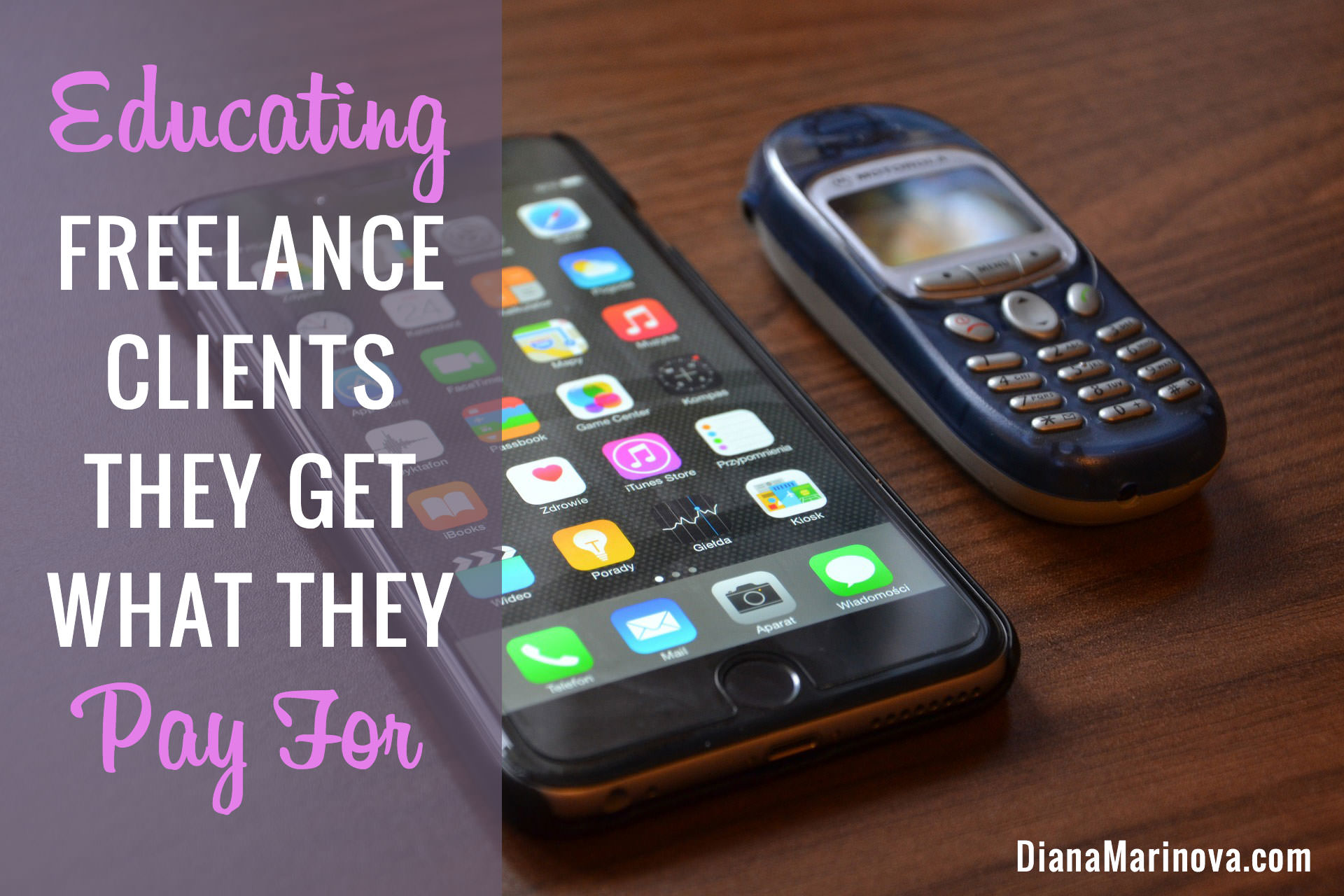 Educating freelance clients that they get what they pay for is an important part of the freelance marketing process. As a freelancer and a client, I strongly believe it is the freelancer's job to sell themselves for the money he or she deems fair. Low-paid competition only makes it harder but nevertheless, it's not the client's fault there are people willing to work for pennies. The change lies within us, the freelancers.
So let me tell you a story about educating clients about your prices and why you should stand up for yourself.
How it all began …
When I was releasing my first book on Amazon, I needed help with the book cover design. Provided the book was about oDesk (now Upwork), naturally I wanted to give back to the community and hire a designer through the platform.
A promising candidate disappointed me with unprofessional behavior and I described that incident in a post on this very blog (check out the first example in this post – it tells the whole story of the incident).
As a result of the post, I received some hate mail and comments in LinkedIn group discussions, saying that I am a hypocrite for encouraging people to charge top dollar for their skills and then, looking for a designer to create a book cover design for $75 (which apparently was very low budget).
It got me thinking – am I really a hypocrite? Am I preaching "only sell yourself for top dollar" to my fellow freelancers, and then I turn into one of those low paying clients with whom I absolutely refuse to work?
What really happened …
I am not a designer and I have no idea how much time the task requires, or how much it would cost to have a book cover designed for me. So I did my research on oDesk (now Upwork) since that was where I wanted to hire someone. I looked through the profiles and portfolios of many freelancers and one thing was clear – the going rates for good book cover design were between $50 and $100, depending on what exactly I wanted. When publishing my job post, I aimed at the middle – $75.
I would have happily paid more – it's just that nobody ever asked for more. Not one person told me this is too low budget for cover design. Nobody refused the contract for the reason of the budget being too low. Furthermore, I received many proposals way below the budget. Not to mention that in the end I did get a great cover within the budget.
In hindsight, I probably missed a lot of good designers because I set the budget too low, but I couldn't have known that, unless someone educated me as a client about it. Not being a designer myself, I asked for what the market offered without a reference point from experience.
What should happen in such cases, ideally …
It would be much more useful for everyone if freelancers don't get offended by low prices but push market rates upward by simply educating clients.
As a freelancer, I always try to help clients understand the budgeting process. I have had several clients who were awesome to work with but initially, they set unrealistic budgets because they had no idea about the work involved, the time needed for implementation, or any other factor they couldn't take into account due to lack of marketing background and experience.
If you find yourself in such a situation, you have a couple of options – move on (maybe even make a sarcastic remark and have condescending attitude), or try and help out a client and land a gig in the process.
Most of the times, I choose option 2. It has paid out very well and more importantly, it has been an awesome way to start a relationship.
Do you educate clients about your work process and pricing strategies?
I would love to hear if this approach has helped you, or why not.
P.S. Another time I'll talk about when enough is enough and it's not a good idea to educate a client. 😉