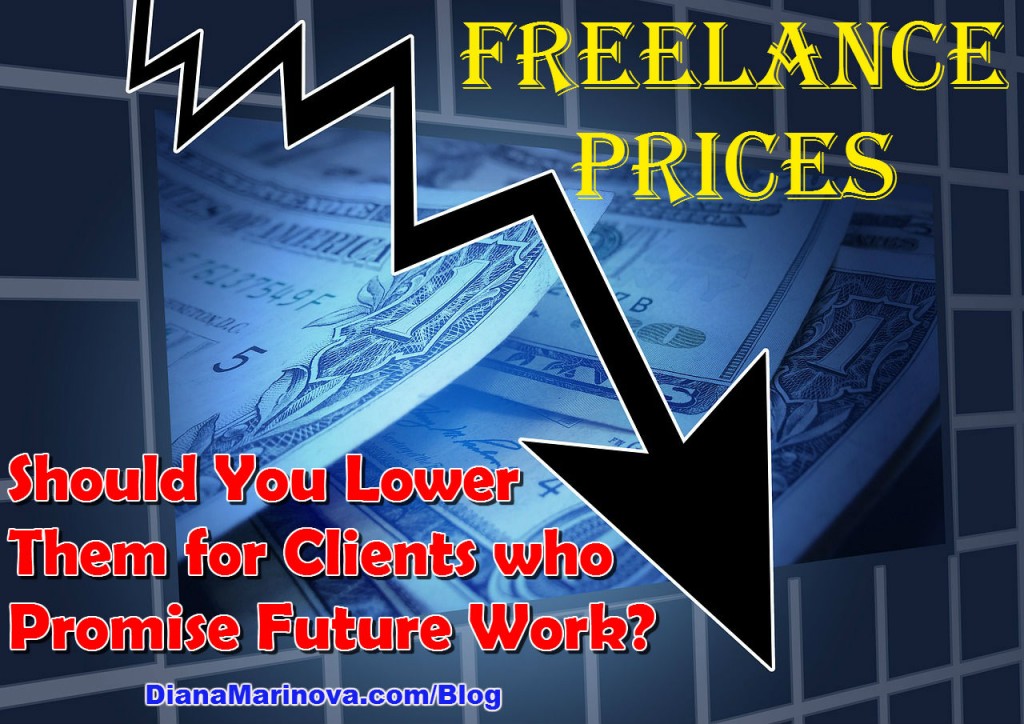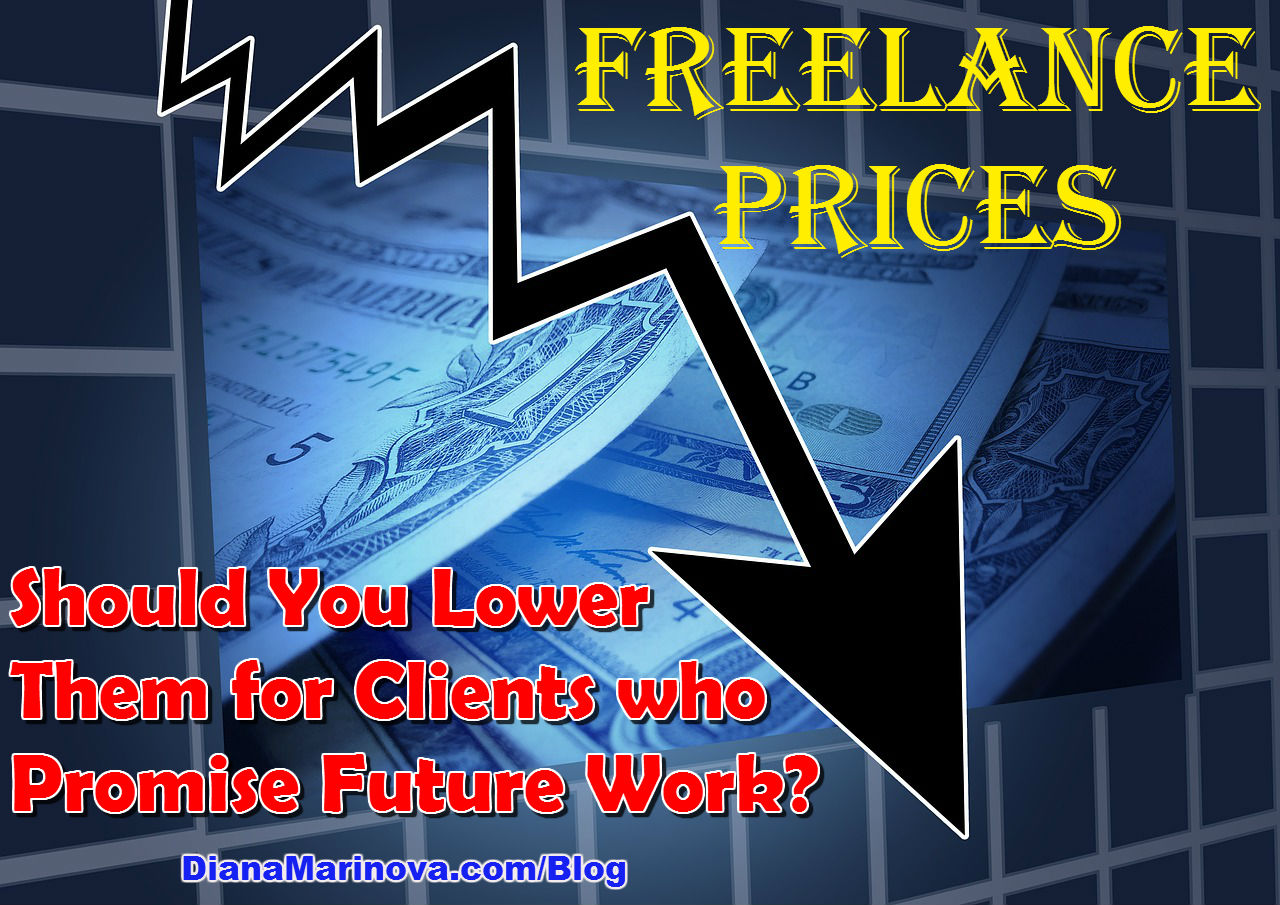 Prospective clients often ask me to lower my freelance prices, promising more future work or long-term collaboration. I decline instantly almost always. However, note that this is not exactly a 'yes or no' question. Read on to see in what cases considering collaboration might be worth it and why.
More work for less money is not a good deal for the freelancer. Period.
From a business standpoint, I can understand why constant workflow would be a good-enough reason to lower the freelance prices. The freelancer's payments would be just another weekly or monthly bill the business would have to pay. So lowering the hourly rate (or its equivalent if the project is fixed-price) is a smart move for the client.
If you are the freelancer though, this is far away from a good deal. You will have a guaranteed higher workflow and in return, you'd make less money per hour.
Yes, having higher workflow from this client would save you time and money you'd otherwise spend marketing your services. But in the same time, this client will take up more of your time and potentially cause you forgone profits from other or new clients, only because you agreed to work at a lower rate.
For example, let's say a new client finds you. He sends you an inquiry to work with you, on your official rate. His project is interesting, pays well, but requires 7 hours every week for the next 6 weeks. You look quickly through your calendar and you see you have only 5 hours available, at best, because that one current client who promised you future work is taking up too much time; and at a lower rate, too.
So now you are forced to pass on this more lucrative opportunity only because you said YES to this long-term project at a lower rate. Do you think this is fair to you, dear freelance reader?
In most cases, it is not in the freelancer's best interest to lower his or her freelance prices for clients, who promise long-term or future work.
Clients often say they will award more projects to you once they see how well you work together, what the quality of your work is, and alike. This concern is legitimate but it's not a justification for lowering your rates. You can always start a trial assignment to address it.
Many clients hide behind their tight budget, so to speak, and promise you more work once their business has left off. In most cases, that promised future work never comes and the prospect ends up being difficult or straight forward a bad client, with whom you don't want to work long term anyway.
Never lower your prices drastically only because the client promises you future work. You can consider making a small discount but only if the client awards to you all the work right away, and if there is something in it for you – e.g. advanced payment, additional payment for any and all corrections of your work, free usage of his product, royalty fees, or something else you see fit and is legally possible.
If your prospect's project perfectly aligns with your immediate goals and objective, you may want to consider their offer.
Here's a specific case when you may want to consider a proposal, despite your client's requirement to lower your rate.
Let's say you are a writer. You want to become an expert writer in the healthy eating and healthy lifestyle niche. You receive an offer for 100 articles on the topic.
Since you were ready to dedicate a significant portion of your own time to research the topic and write various materials for free, you might want to consider this client's offer despite the lower budget  he has.
But again – don't slash your prices in two. Agree to a small discount and only if all your requirements are met. Sign a contract including those requirements, the workload and the time line of the project (among other things).
Stand by your principles and freelance prices, always!
Your freelance services are not something you can price 'per piece' and discount as if you were buying wholesale. This is intellectual work. It's not about the price your client pays; it's about the value you bring. Never forget that!
How do you handle clients who want to cut your prices in two, promising you more work in the future?