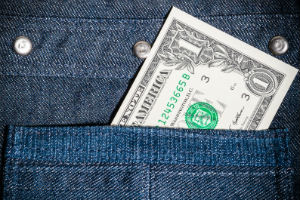 Do you take projects which require lower than your usual freelance rates? Yes? No?
I don't know anyone who has not been underpaid at some point. Similarly, I don't know a freelancer who has not applied to a project the budget for which turned out to be way lower than expected. Then what? Do you take the job although at a lower rate?
I have blogged before about my work principles as a freelancer – and I stand by them. No one, freelancer or not, should ever compromise with their integrity and work ethics. It should not surprise you then when I say – we should do whatever necessary to sell our services at the freelance rates we consider fair. Let's see how we do that.
Freelance rates when we apply to new projects
When applying to a new project, you should know in details how much it costs to complete each and every stage of the project. If your freelance rates are higher than the client's expectations, he or she may ask for a detailed account why your cost is so high.
You should be able to say how much time you'd need for each part of the project, what steps you'd take toward completion, how much each step costs, how your work is unique or better than the rest of the applicants…
Your ability to break the project costs prognosis in such detail shows that you have done this type of work not once or twice, and you know the ins and outs of your work. Besides, experience costs money, right? 😉
What's even more important – it shows that you take seriously your work; seriously enough to plan it ahead – to the smallest detail.
Clients value this quality in a freelancer. (If you've forgotten, read about the qualities a successful freelancer has – time management and planning your work is one of them!).
And if this particular client does not appreciate your planning skills and your time – well, probably they were not a good client and you shouldn't be working with them anyway. 😉
Clients who don't respect other people's time, efforts and hard work are no good clients.
When your freelance rates change because of external factors
Sometimes you are working with the same client for months, even years. However, your freelance rates should not remain unchanged during the course of your cooperation for such a long period of time. The reasons may be different – to name a few:
the strength of the USD currency or inflation is changing
your role in the project has changed
your skills have improved with time and practice
your services are in higher demand
Of course, you can continue working at the same freelance rates – I am saying you shouldn't.
If you work today at the freelance rates you were charging a few years ago when you were starting, chances are you will be making a compromise with your requirements and skills. (Remember that pricing your services too low is one of most common errors newbie freelancers do?) On the other hand – you don't want to lose a long-term client over a few dollars. So what do we do?
There isn't a right answer – every situation is different. It depends on your niche of expertise, on your skills, on the type of work you do, on the dynamics of your relation with the specific client. However, I can tell you this – initiating a negotiation for updating your freelance rates is the first step.
If you don't initiate that negotiation, at some point you will start feeling underpaid and undervalued; you will be angry with the client because they are not paying you what you deserve; and you will end up losing that client anyway – yes, over a few dollars.
Asking for a pay raise is not unethical, neither it is unprofessional.
When asking for a pay raise, you don't beg for more money. You don't abuse your client's trust. You simply re-evaluate your skills, work costs, and financial situation. If you have not done this yet – I urge you to.
Evaluating your financial situation and updating your freelance rates should be done yearly.
When you explain to your client what the external factors for which you update your freelance rates, the client will enter the negotiations. When you initiate such conversation, do not approach the client with the expectation that you will get what you want right here and now. No.
The purpose of the initial email or meeting is to put the client in your shoes; to make the client see from your perspective. Negotiating for our freelance rates is a whole different story though – maybe I'll blog about it next week… stay tuned! 😉
Meanwhile, tell me in the comments – do you always charge what you think is fair to you?