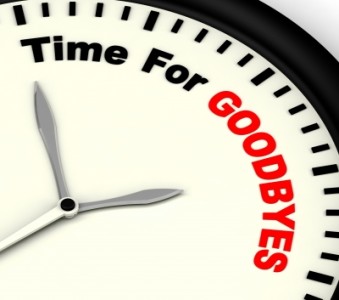 Nothing lasts forever in this world, including work relationships. The formula for successful collaboration of freelancers and clients lies in the mutual benefits. So, when one of the parties finds themselves in a disadvantageous or unprofitable position, it's time for a change… or to end a contract. Here are a few examples when it may be time to part ways with a freelance client.
When the freelance client no longer respects you
We are people, we all have problems. But if a client takes the liberty to take their problems out on you – something's not right. They no longer treat you as a professional whom they've hired for services. If they shout at you, or call you names, or some other inappropriate behavior, caused by their own frustration, it's time.
Even if the client apologizes, they have crossed the line once. For sure they will do it a second time, a third time, and more. Your work relationship is broken. The trust and respect are gone. It's time to move on.
Remember, a solid work principle of a freelancer should be professionalism at all times.
It's time to end a contract when you cannot reach a consensus
It may be time to part ways with a certain freelance client if you cannot reach a consensus – about project costs, your services price, the time table and deadline, the workload requirements, etc. These are all client's requirements and freelancer's conditions for finishing the job.
If you cannot reach a consensus on either of them here and now, don't rely on promises for future changes – once you make a compromise, probably next time the same client will twist your arm for another one, and another one, and another one…
Remember though you need to finish your tasks at hand. I am not saying you have to increase your pay rate in the middle of a project and quit without notice if they don't meet your demands instantly… Here's more on the topic of negotiating rates with existing freelance clients.
Sometimes if a freelance client has unrealistic expectations, it's good to part ways
In some cases, the client doesn't fully understand what you do because your profession is too specific. He or she cannot quite define how much you have to work to complete a certain task; or what the needed steps are to complete it; nor how much time you'd need to do a good job. So far – so good! That's why the client is hiring you as a freelancer 😉
The problem comes when despite their lack of competency in your field, the client tries to negotiate with you unachievable deadline, unrealistic quality requirement, etc. – although you explained to them why their expectations are unrealistic. If you are in a situation like this, better part ways.
Even if you manage to convince the client to give you more money, more time to complete the task, lower the required quality due to short turn-around time, etc. – most probably the freelance client will feel tricked in the end, because they didn't get things done as they wanted them done in the first place.
The same principle applies if the client thinks you as a freelancer have unrealistic expectations or requirements…
If you are taken for granted
If a freelance client starts giving you more work and adding new responsibilities without pay rate upgrade, it's a red flag.
Maybe they got used to having you on the team too much. They know you are a professional; they know you'd do a superb job; they know you're responsible and won't rest until you complete the task; so they expect of you just that. They have forgotten that to receive, usually they need to give as well.
Provided you have done your job well, giving or not giving bonuses in the end of the year is a nice way to filter those clients who start taking you for granted. The best clients often give bonuses more than once a year 😉
The freelancer can also take a client for granted. For instance, you are with a client for a really long time. You get regular tasks, often different type of work and there's no one else on the team to do it. The freelancer can start thinking he or she is indispensable and can do whatever they want. It's a dangerous place to take a client for granted and think your wish is their command.
Either way, it's most probably best to end the contract with this freelancer or client (depending on which side of the equation you are). No harsh feelings – just time to move on.
An important remark about changing and ending a freelance contract
I think it's implied but to be on the safe side – I'd say it out loud, too.
Whatever issues a freelancer and a client have, ending the contract is never the first and best solution.
People with healthy work relationship talk about it first. They always discuss the problem and try finding a solution which satisfies both parties. If that solution requires you as a freelancer to make a compromise with yourself and your principles – then it's time to end that contract.
Over to you – when do YOU end a contract with a freelance client?