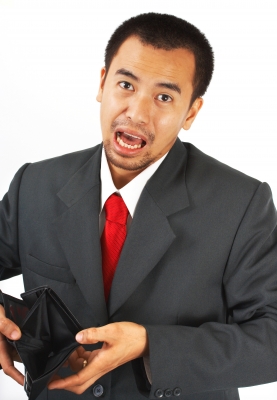 Clients come and go for various reasons. What happens though if the freelance client who just happens to go is the one who paid for more than half of your weekly income? What if that client just out of the blue freezes the project due to lack of funds and has no idea when or even if the project will be restarted? Here are 3 steps for you.
Step 1: Stay calm!
It's paramount not to panic and not to feel desperate or helpless. Being a freelancer, you are probably far more capable than you think and the loss of such client is far from the end of the world.
Finish the tasks at hand and give your work to the client. Discuss the reasons for seizing operations, if possible, as well as future cooperation opportunities – on the same or other projects.
Part ways in a civilized way and get planning.
Step 2: Analyze the situation calmly!
As mentioned earlier, the loss of a single client isn't the end of the world. It may be a big deal if you tied up your income too much with their project but still – not the end of the world. There is enough work for everyone.
Analyze your finances right now:
how much money do you have in the bank
what costs do you have planned for the coming weeks
how much money do you make on the rest of your clients' projects
how fast do you want to get back on track with your weekly earnings
what type of work do you want to do in the meantime
Write down on a list of paper (yes, write down!) what you'd need and when you'd need it, so that you don't stress out over imaginary problems you think you might have – both financially and personally.
For example, the fact that you lost your best client without any notice is scary. You can easily think you won't make enough money for the rent next week; or you'd have to cancel that trip to Hawaii you've been planning for so long; or you'd skip your car payment next month as you won't have enough money to cover it anyway.
Don't do that. Do the math – maybe you have just enough money to pay your rent, go to Hawaii, and pay your car payment – yes, even without that big client. This will put your mind at ease and will help you cope with the freelance client loss in a more productive way.
So, set some goals, remember they should be SMART – and get started!
Step 3: Make a plan and stick to it!
You have already analyzed the situation and set the goals. Good. It's action time.
Don't look for projects thinking you don't have enough work and you need money right here, right now.
Remember your work principles and more importantly, stand by them – it is super important you don't compromise with them now…
Think long-term when you choose new projects and clients. The "ideal" project and client will come – the question is: will you have the guts to wait for it? So don't grab the first opportunity which presents itself to you; wait for the one you really want.
Most probably you won't find another big client which suits you easily. So in the meantime, while you are looking for them, fill in the gaps with quick and small projects – to make some quick buck.
If you don't want to work on small projects and can afford to be one big client down – use the extra time wisely! Improve your skills, learn a new skill, specialize, help a friend, do some charity work, anything.
Look at this big freelance client loss as an opportunity to take some me-time and do things that make you feel special, useful and happy 😉
Tell me in the comments – what do you do when you lose a big freelance client?