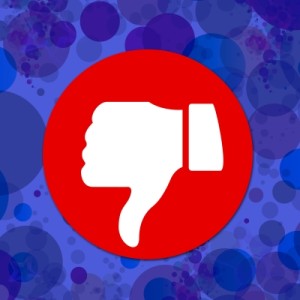 For the last few years I have talked to and worked with fair share of freelancers out there and they all make pretty much the same mistakes when it comes to landing a job. So here are the 6 most common mistakes I see freelancers make.
Mistake 1: Not completing their profiles
When applying for a 9-to-5 job, did you send a half-way done resume? I doubt that. So why not complete your profile before applying to freelance projects?
The freelance profile (along with your cover letter) is the first thing which grabs the potential client's attention. Completing it 100% is a serious advantage – no matter how strange this sounds. Check out my post about completing your freelance profile for more details on the topic.
Mistake 2: Pricing their services too low
This calls for a whole new post but to sum it up in a few words – the type and quality of your clients pretty much depends on your price.
If you price your services at $5 per hour, you most probably will get crappy clients who don't care about quality, sometimes don't pay, and think you should do everything they want when they want it, at no additional cost. All they care about is money – and probably think you don't deserve it anyway!
If you price your services higher and with regards to your skills, experience, creativity, ideas, what your time is worth, and so on – then I promise you will find very good clients. Clients who look for skills, experience, creativity, ideas and are willing to pay the price you think your time is worth.
Check out my freelance pricing guide posts for more details on pricing your services.
Mistake 3: Not being honest
Not saying something can be tolerable sometimes. E.g. you have taken a skill test for Photoshop and you failed for some reason. OK – no need to start your cover letter with it. But straight forward lying when your client asked you about it – that's not cool.
It is a very big mistake to not be honest about your skills and knowledge – in your profile objective, in your cover letter, during your interview, whatever the case. If you land a job because of a lie about you skills and expertise, the client will know you lied soon enough simply because you won't be able to do your job properly. This would lead to wasting both your client's time and yours, his money and eventually – ruining your reputation.
Mistake 4: Bad communication
I know this is a broad topic but off the top of my head, here are the most common mistakes related to bad communication and that I see every day:
Lack of response – when you apply for a freelance project and the client replies, it is dead wrong to just not reply as well. If you are interested, reply in a timely manner. If you are not interested or available any more, decline politely. Never leave an email hanging as that client would ever seek you again.
Late responses – when you get a message from a client, try to reply within 1 business day. If the client asks a question or something else which would require some technological time for you to research and come up with an answer, then reply back (still within the day) explaining the situation and that you would need X days to give them the answer they seek. Remember to fit in the deadline of X days to come up with the answer.
Dodging or ignoring questions – when a client asks you a question (in the job post, about your cover letter, during interview, whenever), don't just pretend they never asked. Ignoring the question won't make the client forget that they have asked in the first place. To the contrary – the client would most probably feel disappointed that they have put their trust in you as a freelancer.
Mistake 5: Not paying attention to detail
It's not a coincidence that the client has asked some questions in their job post; or has specific instructions in it for you to follow when applying. If you can't follow simple instructions to apply to a job post, how can the client expect of you to follow their instructions when actually working on the project? Being attentive and addressing all questions or details in the job post can only bring you closer to landing the project.
Mistake 6: Not asking questions
When I have filtered candidates to job post maybe only one out of 20 candidates have asked questions. It's staggering! Why miss on such a great opportunity?
Many freelancers think that if they ask questions, they will come across as stupid or incompetent. While in reality, asking questions shows me this candidate has put some thought into the project he or she is applying to. Of course, the questions asked should be on topic and deeply related to the specifics of freelancer's role or duties in the project, if hired.
Check out my post about writing your freelance cover letter – there I talk a bit about why the freelancer should ask questions and some other tips to improve their application/interview ratio.
Tell me in the comments – what other mistakes you have made as a freelancer, or have seen in freelancers as a client?