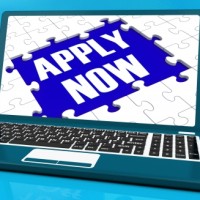 The first time I had to look for freelancers on freelance job boards, I was terrified what little percentage of the applicants actually read the job post and what it's for. It makes a very bad first impression if you apply to all jobs and if you do it with a recycled freelance cover letter – it often is irrelevant and demonstrates your lack of attention to detail or interest in general.
With years, I stopped being terrified but I still cannot wrap my mind around the fact that majority of freelancers apply to job posts with recycled cover letters and story of their lives without putting any efforts and thought into it. Hence, the today's post – because if some do it out of stupidity, others may do it because they don't know better – so here I come to the rescue. 😀
Always follow the instructions in the job post (if any)
It's no coincidence many job posts ask you to start your freelance cover letter with a code word of some kind. The sole purpose of this 'exercise' is to filter out all those freelancers who apply with recycled cover letters and don't bother even reading the project description when applying.
Often the requirement is to start your freelance cover letter with a code word because being in the beginning it is visible to the client before they even open the full cover letter. They can easily decline your application (without reading it) because you didn't start with the code word. So read carefully and follow the instructions to stay in the race 😉
Answer all questions asked in the job post
Often clients want to save time and interview only a couple of freelancers who are really good and suitable for the job. This type of clients give very detailed requirements in their job posts and include specific questions. Don't leave the detailed answers for the interview as you may not make it to that stage at all. Make sure you address all questions asked in your freelance cover letter. Make your answers detailed, on topic, to the point. Emphasize on your characteristics, qualifications and qualities that are required and useful specifically for this project that you are applying to. This is the only way you will stand out from the crowd and will have a chance to reach the interview stage with the client.
Ask questions
Answering all questions from the job post may be enough for you to go to an interview. However, if you ask some questions of your own in your freelance cover letter, it will show the client you are a serious candidate. You have spent some time thinking about the project. You have envisioned your role in the project and actively though what you might need to carry it out. If your questions are good and on topic – the interview is yours!
Demonstrate your skills
In my experience, it's good to give a hint of an idea which is specifically related to the project you apply to. On one hand, you show how knowledgeable and qualified you are (at least, in theory). On the other hand, you will score a point if you suggest a practical idea which could actually help in the project development.
Of course, don't go into details as you'd risk giving the idea and then someone else implementing it. Share as little as needed to show your way of thinking and perspective, but not enough to take it and go. It should be enough to provoke the client's interest toward you.
Mind your grammar and spelling
If English is not your first language, don't worry – nobody would hold you responsible for it. However, there are some things like punctuation, spelling, simple grammar, etc. which could differentiate you. Read my post about the freelance success and literacy – it might be helpful 😉
Be determined and don't give up
I am almost 100% sure that at some point, you will feel desperate. You will be angry with some low-paid contractors who work for $2 per hour and because of them, you can't land any projects. You'll be tired of reading job posts and writing custom freelance cover letters for every project that interests you. You'll be wondering if it was a mistake to go freelance. You'll feel awfully small and incompetent. You'll have tons of doubts.
As bad as it all seems to you at that moment, STAY ON COURSE! (Sorry for shouting but it IS important you hear me!)
Remember – after a storm comes calm, always. Your time will come, too. There are clients and work for all freelancers, I can promise you that.  Some day, a client will give you a first chance. Then you'll get a second one, a third one and before you even know it, you will have so many invitations and proposals that you won't have enough time to read them all and decline.
Share in the comments your pains and success tips about freelance cover letter writing 😉