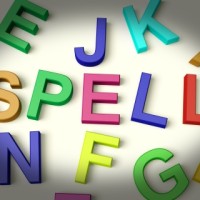 To make a good first impression and to be taken seriously as freelancers, you need not only to do your work well but also to articulate your thoughts well – especially in written communication. Literacy is important for your freelance success and today, I'll share 3 simple rules which we tend to forget (or ignore) in our busy every-day lives.
Better don't abbreviate!
I know how easy and quickly it is to write "smth" instead of "something"; or "ppl" instead of "people"; or "pls" instead of "please"… Don't!
Maybe one day when you have a more friendly type of working relationship with your clients – it might be ok to abbreviate. However, in the beginning, when you don't know each other well enough, it's not recommended. And if you are applying to a project on one of the popular freelance job boards, it's absolutely counterproductive to abbreviate in any case. Why?
If you abbreviate:
1) you risk to be mis- or not-understood
2) you as if say "I am so busy that I cannot write the whole word"; or "you're not worthy at this stage of my time so I won't waste it in writing all words in full"
You never know who is reading your cover letter and how they will perceive your abbreviations.
Mind the spelling, grammar and punctuation
This one is especially tough for me sometimes – not so much about the spelling (thank you, Word!) but about the grammar and punctuation as I am not a native English speaker. However, this isn't an excuse so pay attention when you write. Always recheck your letter before hitting the send button. Read it twice – the second time focus only on the spelling, grammar and punctuation of your writing. This rule is valid for your cover letters and emails – but also for your writing materials, depending on how you make money freelancing – as a writer, journalist, marketing expert, etc.
Improve your language skills
Use simple sentences – short and to the point. Forget about speaking a lot of words without saying anything. Your ability to talk on topic and to the point, to give structure to your thoughts, to explain with few words, to verbalize your ideas – all of these speak for your ability to do your job on time and according to the preliminary agreement. Your clients will be more likely to award their project to you if you persuade them with arguments and not with small talk.
Oh, and ask for help! Find opportunities to polish your language in your every day life and regular work with team-members. Once I worked with a great woman who is a fantastic writer and editor. She helped me a lot – but only because I was open to receive her help. So be open and improve!
So how literacy helps your freelance success?
To succeed as a freelancer, you should always make communication with you easy. Clear language and spot-on emails is the first step. Leave behind any fluff speak, abbreviations and obvious errors – don't be that busy freelancer who doesn't care about the first impression as it counts and you could never get a second first impression 😉
Back to you – what else about literacy matters for your freelance success?