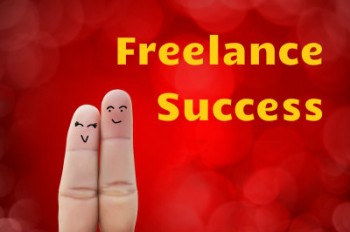 When I was starting as a freelancer, I must admit – it was hard to break some bad habits which I had acquired working in an office for years. I see the same habits (which potentially cause problems) in every single newbie freelancer I cross paths with. Here are the top 3 rules of thumb to follow if we want to truly enjoy freelance success and the freedom of being a freelancer 😀
Write your own rules – and play by them!
Yes, you heard me! You want to work 4 hours per day? Do it! (if you can afford it…)
You want to go on a 5-day vacation once every month? Do it! (if you can afford it ;-))
You don't want to be micro managed or constantly checked on via skype? Tell that upfront to potential clients with such desires…
You want to go party on Wednesday night so much that you wake up in a stranger's house the next day with almost no recollection whatsoever of the previous night? Apart from the obvious hazard of the situation – go do it! On Thursday morning nobody would ask for you – after all, your deadline is Friday 😉
Yes, it is that simple and easy, everything!
(Remember to read the post "Is It Hard to Be a Freelancer"– because it is! But we are talking about something else here being easy – everything can be exactly how you want it to be!)
Next rule of thumb is – answer only when someone asks you
Don't report to everyone for everything. When I was working in an office, it was a common practice to be required to submit reports – morning and evening, once/twice/three times per week, to supervisors and/or their superiors, and so on. It is no longer required.
As a freelancer, you are not someone's employee. You are hired to do a certain service. You are expected to deliver quality work in agreed time frame. Nobody cares how your day goes or if the 5th item on your to-do list is completed yet.
Don't submit reports to everyone for everything at all times. Submit reports only when required about relevant tasks and to relevant team members.
To avoid clients who might be control freaks, read the blog post "How to Spot Bad Clients as a Freelancer" – those often are micro-managers too (meaning – they will treat you as an employee and the never ending report submitting will be part of your daily routine. Don't do it to yourself.
And the last but not least rule of thumb for your freelance success – the more, the better.
The more your work, the more money you will make.
The more you plan, the more control of your time you will have (and more free time, respectively ;-))
The more you devote yourself to what you do, the more satisfaction you will feel in the end of your day.
The more you share your inspiration and happiness, the more people you will inspire to follow your steps and enjoy life (of a freelancer or not).
And so on – until the end of the world 😀
And what about you – what bad "office" habits did you break away from in order to achieve freelance success?