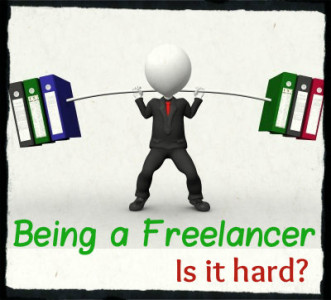 A LOT! From the outside, being a freelancer may seem super easy:
you get up when you want
you do what you like and when you like it
you choose whom you work with
you travel a lot (if you want and because you can!)
you are always smiling; stress-free…
Well, the latter pretty much depends on your line of work but generally speaking, being a freelancer also means way lower stress level than the average 9-to-5 employee. All of this and I really mean ALL of this is absolutely true – but it also has its price.
Being a freelancer = self discipline + good planning + superb time management
Let me repeat that – self discipline, good planning and superb time management are crucial for the success of the freelancer.
You (a.k.a. the freelancer) are both the boss and the employee. You give the orders and you follow them. There is no one else to blame for a delay (if there happens to be one). There is no boss to pass the responsibility or the decision making. You wear all the hats and you are the one your client looks at with gratitude for the successful project… ehm, or with disappointment for the huge failure their project turned out to be.
Being a freelancer also equals determination, persistence and patience
You need determination so that you send out 20 cover letters in 1 day, all of them perfect – especially if you are just starting as a freelancer.
You need persistence to send out 20 more cover letters tomorrow, again – all of them perfect 😉
And finally, you need patience because the project manager whose project we have liked so much and for which we think we are so so so suitable – well, that project manager always has something more important to do than reading cover letters and getting in touch with us for the job.
Being a freelancer also means having principles and sticking with them, no matter what.
If you remember, I have already blogged about my work principles as a freelancer. Those are so important to me though, that I cannot restrain myself from mentioning them again.
If you compromise with yourself once, there will be a second, a third, and a next time. Being a freelancer is about having character – both professionally and personally. Your clients will respect you and will seek you services because of your character and principles; not because you are always available and certainly not because of your low price.
So, is being a freelancer hard?
You're damn right it's hard. But hey, I don't think there's anything good in life that's easy. 😉
On the bright side – as a freelancer, I know what I am doing and why I am doing it. As a freelancer I can choose my clients and projects. I work only on projects I like and I have fun with; I also work only with people I respect, who I feel good to communicate with, oh and did I mention – people it's fun working with? 😀
Being a freelancer is super hard sometimes – but I gotta tell you, it's worth it 100%!
Your turn – do you think being a freelancer is hard?