Many have asked me about freelance job boards which offer variety of projects and not only writing gigs, designers' and programmers opportunities. So I took some time to research and compile list of websites with freelance projects, suitable for all kind of professions (incl. writers, designers, programmers, translators, marketing consultants, virtual assistants, data entry personnel, and more).

There are freelance projects for all kind of professionals.
The registration is free. There are also three levels of paid membership suitable for different freelancers and companies. For starting freelancers, free membership is just fine. You can see details of the different plans on Elance.
The service fee is 8/75% regardless the membership plan; it is included in the price presented to the client.
There is a variety of professional tests available to you for assessment of your skills and expertise in your niche. They are free of charge, too.
To activate your freelance profile, you need to take a readiness test to confirm you are aquainted with the freelance job board rules and operational system. You will need to verify your phone number, too (following instructions).
With the free membership, you have 40 bids limitation for 30 days.
There is escrow service for fixed price jobs and auto-pay option for hourly paid jobs which makes payment somewhat guaranteed. 'Somewhat' guaranteed – because you still need to submit time sheets and file disputes if a payment is not executed by the client.

There is a forum and help section which is very well written, organized and easy to navigate.

UPDATE: After the oDesk-Elance merger and the launch of the new platform over at Upwork, Elance is now closed for new members. All freelancers and clients are encouraged to register on Upwork.

Get a Coder
This website is good for programmers, designers, marketing consultant and writers.
The registration is free. As everywhere, fees apply when getting paid or paying for completed work. There is a premium membership (less than $10 per month) which saves you the service fees and gives you some privileges. If you are a premium freelance member, you get to bid to more projects, don't pay service fees when getting paid, and wait less when withdrawing money (5 instead of 20 days). If you are a premium client member, you get more bids, save the service fees and you get to invite freelancers to bid on your project.

PayPal and Skrill (MoneyBookers) are valid payment options for people located outside the US.

Very well done website which is focused primarily on the clients' interests – all fees are being paid by the freelancers.
There are freelance projects available to all kind of consultants.
The registration to the site is free of charge. There is a free level of membership as well as paid ones. Differently from other freelance job boards, here the monthly fee depends on the profession you have – e.g. admin support personnel monthly fee would be $9.95 while a marketing consultant's monthly fee would be $34.95. You can see complete details about membership levels, fees, discounts, profile options, etc. in Guru's help section.
There is a limit of bids a freelancer can place for a period of time.
There are skill tests available but all of them are paid, starting at $4.95 per test.

For international contractors, it does have PayPal as a payment method.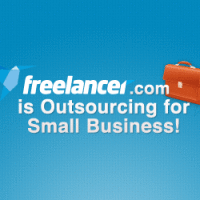 Freelancer (used to be Get a Freelancer)
There are freelance projects available to all kind of consultants.
The registration is free of charge.
The free membership has a limit of 10 bids per month. The service fee for freelancers is 10% and for clients – 3%. You can see details about different membership levels from the main navigation, under profile – once logged in (starting from $4.95 per month).
Accepts both PayPal and Skrill (MoneyBookers) as payment method. To withdraw money though, you need to verify your phone number first. Withdrawal money fee applies for PayPal ($1 per transaction).
There are skill tests available but they are all paid, starting from $5 per test.
Customer support is good and there is also a help section with FAQ, tutorials and articles.

There are freelance projects available to all kind of consultants.
The registration is free of charge and there's no premium membership option.
There is a test called oDesk readiness Test which has the sole purpose to certify you are familiar with the rules and how the system works.
There is a limit of 20 active candidacies if you have passed the oDesk readiness test. If you have not – then the limit is 2. Recently, the freelance job board introduced Identity Verification option which will award you additional 5 active candidacies.
It accepts various payment methods – including PayPal and Skirll (MoneyBookers) for international freelancers and clients.
There is a service fee of 10% which is added to the bid of the freelancer (clients pay it, technically). It is being paid whenever a payment for complete work is done.
There are many skill tests and all of them are free of charge.
Their help section is very detailed and rich, along with customer support via messages and chat, and a blog.

There are fixed price jobs as well as hourly paid contracts. The hourly paid jobs are with guaranteed payment as long as the freelancer logs in the oDesk team room to track their time. The fixed price jobs are not guaranteed and there is no escrow option yet.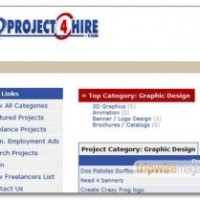 Project4hire
 There are freelance projects available to all kind of consultants.
The registration is free of charge.
PayPal is the only payment method which allows you to withdraw your money without additional fees.
There is a 5% fee for every project – the specific thing about this site is that this fee is payable before the freelancer starts actually working on the project.
The bidding on projects is done not via messages like on most of the freelance job boards but via comments under the job post, visible to everyone.
There is a good customer support system in place as well as forum and website members' chat.

This site used to offer not only work on freelance projects but also office work onsite. Not sure if it is still like that at the moment though.
This is in no way a complete list of freelance job boards. These are the website which are most common among fellow freelancers and have the highest user ratings and feedback. If you have good experience on a website which is not included in the above list, please say so in the comments 😉
So, what freelance job boards do YOU use to make money as a freelancer?