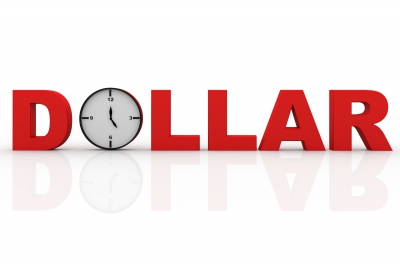 There are 2 types of freelance jobs on freelance job boards like oDesk, Elance, etc. – let's call them hourly assignments and fixed price jobs. Soon we will talk about applying to freelance jobs successfully and interviewing process as a freelancer but in the meantime – let's see how to decide on your own which type of freelance jobs is for you.
This post is based on my personal experience on oDesk and Elance. Maybe the payment policy and conditions vary on other websites but in any case, here I'll share some basic info and tips which would help you make an informed choice.
Hourly paid freelance jobs
I used to prefer these type of jobs. I still prefer hourly assignments when working on oDesk because they are guaranteed by the system. You only need to log in to your team room application and record your work properly. If you remember the blog post I wrote earlier about oDesk, I shared that this application captures your screen once in every 10 minutes, building your 'work diary'. Based on your work diary, your earnings are automatically paid to you in the end of the work week. Elance has a similar functionality – the Work View tracker.
Hourly paid freelance jobs have their pros and cons:
PROS

CONS

Payment is guaranteed (both on oDesk and Elance)
You are paid for every hour you've worked
Good accountability through the work diary
Transparency
Frequency of the payments – each week you are paid automatically

Possible privacy issues – you need to be logged in to the tracker while working so that the program makes screenshots frequently of what you're doing
Skype chats during working time are not recommended because if the tracker makes a screenshot while you're chatting, it makes bad impression and may cause doubts in your client's mind about the quality of your work in general
Fixed price freelance jobs
The payment for this type of projects is not guaranteed in oDesk. To filter bad clients who might not pay you at all, you can ask for upfront payment but they not always agree to that; oDesk isn't good for fixed price freelance jobs.
Elance however has escrow service and it does guarantee fixed price projects payments if both parties (freelancer and client) have agreed to use escrow.
It is very important that you get to know the client better before agreeing to a fixed price contract, especially on oDesk. Check out their client's feedback and history. Ask yourself at least the following questions:
– Did they have small or large-scale projects so far?
– Did they launch primarily fixed price or hourly paid contracts?
– What are their reviews and feedback?
– What is their feedback on previous fixed price freelance jobs?
Another tip is not to think all clients are the same. For example, if a client refuses to pay upfront and you see that all of his previous contracts are fixed price with 5 star reviews from other freelancers, obviously this is a person who will pay you eventually. He just needs to make sure first that your work is top-notch. However, if you encounter a client who doesn't want to pay upfront, his reviews vary and h doesn't have previous fixed price jobs – don't bother communicating with them, you risk wasting your time and working for free. Check out one other post about filtering bad clients for more details how to recognize and stay away from "bad apple" clients 😉
Anyways, here's in brief pros and cons of fixed price jobs on oDesk and Elance:
PROS

CONS

You have your privacy back – you work when you want and while doing other things, if you want – nobody would take screenshots of your screen
You are paid faster (especially on oDesk) because the client manually approves the payment and there's no security hold period which is typical for hourly paid contracts on oDesk
You are paid for the work you do – not the time you spent working! (This is a huge pro for me!)
Better financial security because fixed price freelance jobs are usually small-scale which allows you to have many open contracts and thus – you reduce the risk of being left with no work at some point.
You build your network of connections and prospective long-term clients – when you complete successfully a small-scale fixed price job, if the client is happy with your work, chances are they will always come back to you for other similar fixed price (or not) freelance jobs 😉

The payment is not guaranteed in oDesk (as I said earlier, Elance does have escrow service so it's not a con there)
There isn't accountability for the hours you work and if you are not careful or don't have good time management skills, you may end up working more than you have estimated – and you will still need to complete the project within the negotiated budget, regardless the time you spent working.
If you work on many and small-scale fixed price contracts, you will need to constantly apply to new freelance jobs if you want to ensure a smooth and constant work flow and revenue source.
Remember the trial tasks as well
Sometimes, clients want freelancers to do some kind of trial task – to see their working style and quality. That's fine. However, be careful not to take upon a too long or too complex test task. If you are not approved for the position, most often you won't be paid for the trial task either. Don't simply refuse a trial task – in your potential client's eyes, this is your skills put to the real-life test! If you live up to the client's expectation and requirements, the freelance job is yours 😉
Tell me in the comments: fixed price or hourly paid projects do you prefer and why?