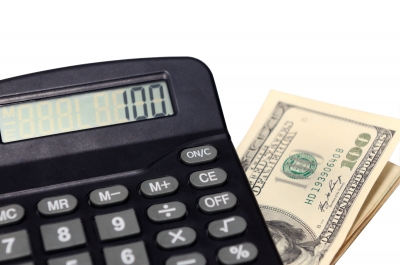 Last couple of weeks I blogged about freelance pricing guide for our profile rate and for hourly paid work. It's time to also discuss the fixed price jobs angel – when and how to calculate our flat rates per project.
As usual, I will not give you do-this-do-that type of freelance pricing guide
Instead, I will share what questions I ask when determining the flat rate I am about to charge. Sometimes, it is money-wiser to work on fixed price jobs, especially if those are guaranteed with escrow.
There might be different reasons why we should prefer working on flat rate projects. To name a few:
we are fast workers compared to the average freelancer and it is not lucrative to sell our time, rather we should sell the service
we spend more time offline while working and for that reason we cannot track our time with online trackers like the ones oDesk and Elance have
we work as part of a team where everyone does his own tasks for the completion of a single project – and we get paid for the project, not for the task.
Whatever the reason, the single thing that matters most is the completion of the fixed price job on time, with the agreed quality and within budget.
So, before clicking the Send button and applying to that fixed price job, ask yourself at least the following questions:
How many freelancers have applied for the flat rate project job and what's their average rate?
This is purely for information – as we did when calculating our hourly fee, remember? The preliminary announced budget and the active candidacies will give you an idea what people have applied for the job. And the active interviews (or lack of such) will reveal what type of client you are about to deal with.
For instance, if there are few applicants and the average flat rate is above the announced budget, chances are the client has not estimated his costs well. He may have underestimated the complexity of the task, the skills and/or efforts needed to complete the fixed price job on time – hence, the expected costs should be higher than anticipated and you can apply with higher price.
If the applicants' rates are around the estimated budget, then you will have to match the price expectations and land the job with added value like faster delivery, higher quality, proven track record, etc.
What is your unique selling proposition for the specific fixed price job?
The answer to this question will help you craft your freelance cover letter to stand out from the crowd. For instance:
If you have proven track record in the client's niche, you will be a preferred candidate as you will save time during the preliminary research
If the fixed price job is about data entry and you have an incredibly fast typing speed, again – you will be a preferred candidate because you will need less time to complete the task
If you have a wonderful voice and enunciation backed up with some radio ads, audio books or podcast recordings in your portfolio, this might be just the tip you need to convince the client to pay you the higher rate you require for your services
All in all, clients (as everyone, really!) often prefer paying a higher flat rate for the services of a well-established freelance professional than less money for the newbie freelancer's services. This is especially valid for one time fixed price jobs
How much money would you make if you take the flat rate project as hourly work?
Something like a footnote but in context: I always recommend that we, freelancers, should sell our skills and services, and not our time. Well, with flat rate projects that's possible. Before we reach the moment when we sell our services and not our time, we would go through some ups and downs, so freelance pricing guide for flat rate projects could come in handy, too!
So, the answer to this question should give you the absolute minimum flat rate you should charge for fixed price jobs. Let's take an example to explain why.
If your hourly rate is $10 per hour (because it's easy to calculate for the sake of this example ;-)) and to complete the fixed price job you need 10 hours. Then, the least bid you should place is $100 (10 hours times 10 dollars per hour).
I often overstate the flat rate per project. If I continue the above example – of my hourly rate were $10 and I needed 10 hours to complete the project, I would bid $120-$130 for a couple of main reasons:
When I overstate the price with 20-30%, I am flexible enough to make additional edits if the client requests any, without asking for additional budget. Thanks to this little gesture, the client would see me as a freelancer on whom they can rely in a crisis or when a quick edit is required. Hence, it could potentially bring me more work and turn this client into a repeat one.
With the mark-up of 20-30% I am flexible to make discounts if the competition for the job boils down to price. It happens rarely but sometimes a few very good freelancers compete for the same job. They all bring added value. They all have great competitive advantages. They are all so great and good and suitable for the position that the client is left with no choice but to choose the least expensive. 😉
If you are not sure which type of freelance projects is for you, check out the post where I compare fixed price jobs and hourly paid work.
Now that you know how to calculate your freelance fees, it's time to apply to some jobs 😉 Or if you feel like commenting, tell me:
What else do you consider when deciding on your flat rate per project?