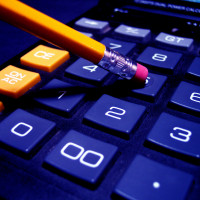 The discussion on my post about freelance trends in Elance indicated that there's huge need for some kind of a freelance pricing guide. So I've decided to share my insights about freelance fees in the next 3 posts in the Freelance Tips category.
Today, I'll shed some light on the questions we ought to answer when deciding on our freelance profile rate.
A while back I wrote about the freelance profile being the key to freelance success, remember? Well, the profile rate is part of the reputation every freelancer is trying to build.
On one hand, we shouldn't put a very low rate at our freelance profiles as "cheap" often implies "poor quality". On another hand though, we shouldn't place a too high price either. Being a newbie freelancer, we most probably don't yet have the experience or reputation to back-up our high fees demands and promise for high quality. So, what now?!
First step in this freelance pricing guide is to do a quick research for your niche of expertise
If you are relying on oDesk, Elance or other freelance job boards to get new clients, this research should be fairly quick and easy. Look for the following:
What are the average and more importantly, the most common rates on the profiles of freelancers who offer similar to your services?
Is there an obvious correlation between freelance profile rate and freelancer's location?
What part of the freelancers in your niche of expertise are from India, the Philippines, Pakistan and other geographical places with relative low life standard and majority of freelancers price themselves on the low-end?
What's the significance of the proven track record (reviews or lack of such) on the specific website when it comes to profile hourly rate?
What is the correlation (if any) between the freelancer's profile rate and their niche of expertise – broad area of services or strictly specialized in something; independent contractor or part of an agency team; operative or management skills; else?
In the post about freelance trends according to Elance, the marketing skills on the rise are internet marketing jobs, lead generation jobs, social media marketing jobs. So, if I were an expert in any of these fields with proven track record, it would enable me to price myself higher than the average rate.
Thanks to the search engine in Elance, I managed to see quickly that the rates for social media marketing is two, even three times lower than the business consultancy and marketing planning rates. This is partly due to the fact that a lot of social media marketers arebfrom countries with low socio-economic status. The other (and I think more important) factor is that there are not so many people who can offer strategy planning and high-level business consultancy.
To put it in other words, there are many contractors who can manage your day-to-day SMM activities. But there are very few people who can make a social media strategy plan for you and then monitor and analyze the results, tweak the strategy as they go, etc. For that reason, such consultants can sell their services and skills at much higher rate than the average freelancer.
To add some numbers in the mix, the first group of operative social media marketers can charge from $5 to $15 per hour and the second group of SMM strategy planners could charge $20, $30 and more. It all depends on location, experience, and expertise.
Another example – in Elance (and oDesk, for that matter) link building used to be a big hit. Most common price for link building used to be from a couple of dollars per hour up to $7-8 per hour. It can go as high as $15-20 per hour if the freelancer provides strategy planning and implementation of SEO, not just "link building". Freelancers who offer link building services most often are located in India, Pakistan, and Bangladesh, which additionally keeps the prices low.
When it comes to internet marketing consultancy services, it's another story. We see that prices vary dramatically. There are people from low socio-economic countries who claim to offer consultancy at $10 per hour as well as native English speakers (US and UK) whose prices go as high as $150 per hour. I think the truth is somewhere in the middle.
Most freelancers who do internet marketing for Elance clients price themselves in the range of $15-$50 per hour. On which end of the price range you are depends on factors like native language, experience, specific skills, availability, proven track record, and more.
In addition, there are clearly 3 types of correlation:
1)      between reviews and profile rate – the more reviews and stars you have, the higher price you can sell yourself at
2)      between completed jobs and profile rate – the more work you have done on the specific freelance job board, the more new clients are inclined to trust you and hire you for their project
3)      location and profile rate – people in India, Pakistan, the Philippines, Egypt have the lowest hourly rates and people in the US, Canada and UK have the highest profile rates. The profile rates of European freelancers are somewhat balanced, depending on their niche. The level of their specialization appears to be more important than their location when forming their prices. The same is valid for Russia and former Soviet Republics.
Knowing all of this, how does a starting marketing freelancer decides on their profile rate?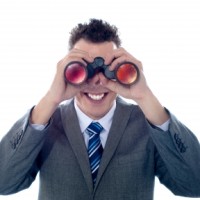 First step is choosing their niche to prove themselves. Being a newbie freelancer with zero track record on any freelance site will make it impossible to land a high-paying consultancy contract, no matter how brilliant marketer he or she is.
Since social media marketing is on the rise, positioning yourself there might be a good idea to kick-start your freelance marketing career. Read all you can online – what's new in the industry, what's old, what's no longer working, what is effective, what gives quick results, what's recommended in the long run, what people are on what networks, what networks are good for what industries, what to avoid as it is not according to the rules of specific social media network (they are plenty today – Facebook, Twitter, LinkedIn, Pinterest, Google+, YouTube to name the major ones; and they all have specific rules).
Educate yourself and specialize in one direction – e.g. lead generation through LinkedIn; or SMM for small online businesses throughout all social networks. Start small – bid on projects for day-to-day activities management and/or when you are ready, jump in with SMM strategy planning as well to back-up your price requirements.
This wouldn't be a complete freelance pricing guide for determining your profile rate,
if I didn't tell you to put a relatively high price on your freelance profile – e.g. $20 per hour. The purpose of this is two-fold:
1)      You can manually bid with lower hourly rate when applying to small or repetitive work like day-to-day management of twitter account or Facebook page. This will show the potential client that you make a difference between low-end tasks such as day-to-day SMM activities, and strategy planning in the same niche.
2)      You will potentially make more money with a higher profile rate when clients invite you to bid on their projects. The profile rate is the least they are prepared to pay for your services.
Remember, the rate on your freelance profile is not set in stone.
As time passes and your completed projects pile up, you will get more and better reviews which will add value to your freelance profile. Your services will be in higher demand which will allow you to broaden your horizons and get picky about clients and projects. And finally, your limited availability will enable you to increase your hourly rate to filter out the potential clients who are not ready to pay higher fees.
Your turn – tell me in the comments what's your field of expertise and how do you decide what price to put on your freelance profile?