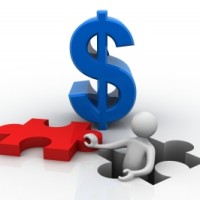 Last week we discussed the questions to ask when deciding our profile rates. And while in most cases we use that very same profile rate as basis when applying to hourly paid projects, we still need a freelance pricing guide when applying for hourly paid work, right?
Here are some questions from my freelance pricing guide when working by the hour
Q1: How many people have already applied to the job post and what's the average price?
The answer to this question will give me some insights about the applicants. The active interviews (or lack of such) will reveal a bit about the client as well. You will be able to make an educated guess about the price this client is willing to pay for this job.
For instance, if the average price of all applicants is $10 per hour for a marketing plan and the client is interviewing a few people within this range – please, move on. This is not the type of client you want to work with. If however, the client is not interviewing anyone or is interviewing 1 or 2 people with average rate of $30-40 or more per hour – well, this might be as well your lucky day – you have found a serious potential high-paying client.
Later on, I will dedicate a post on how to decide what the client is like by looking at the job post he or she has posted. Now, moving on with the freelance pricing guide for hourly paid work 😉
Q2: How long is the estimated duration of the project?
If it is a "rush job", obviously the client will be willing to pay more because 1) it is a quick job and one-time cost; and 2) because the deadline is more important than budget.
If the hourly work is long-term, then most probably the client would want a trial task, followed by approval (or not) for the long-term position. If the client is looking to hire a freelancer on somewhat permanent position, this means that traits like self-discipline, keeping deadlines, reports, etc. are a leading factor in the decision making process.
Usually the long-term projects with regular workload have lower than rush job prices. The reasons for this lie behind the factor "time" – 1) a steady workflow and workload is promised – which means steady and regular cash flow for the freelancer; and 2) the freelancer's fees are a somewhat permanent item in the client's budget – so he or she would try to lower it as much as possible, within reasonable lines.
Here's an example to make it clearer:
A professional freelance writer with experience and skills could negotiate a price for writing a single article at let's say $50 per hour. The same freelancer most probably would negotiate a price of $25-35 per hour if the project is for writing 5 blog posts per week the next 6 months only because there will be large and steady workload and cash flow and long-term commitment is made by the client.
Q3: How quickly can you do the job?
If the hourly paid work is writing an article but you are not a good researcher, you will need more time to complete the writing assignment than the average freelancer in your niche. You get paid by the hour and you need more time to research – so compensate your lack of research skills with slightly lowered price.
Another example. If you are a bi-lingual translator and have extraordinary typing speed, most probably you will complete the job way faster than your competition. Bid with a higher price but make sure you have explained in your freelance cover letter why your price is higher than the competitors' fees. A potential client would reject your application due to high bid unless you win them over with the fact that you will complete the translation twice faster than the cheaper contractors and with twice better quality.
If you are a freelancer in the second situation, I would suggest you consider negotiating a fixed-price job instead of hourly paid work for this task. Then the client is happy he pays a certain budget and you are happy that you don't get paid less only because you are working fast 😉 Let's put some numbers to it, if it's not clear:
If one page English to Russian translation is done for 1 hour and costs $20, the average freelancer would negotiate a price of $20 per hour. You, being with perfect Russian and English and super fast typing speed, will get the job done in 30 min. If you negotiate the hourly rate of $20, you will get paid only half of it – $10, as you finished the job in half an hour. If you bid with hourly rate of $40 to compensate for your quick work, the client may consider this price too high. And if you negotiate a fixed price job – the translation of 1 page English-Russian translation for $20, then the client will be happy to pay the allocated budget without any regards how much time it took you to do it (1 or half an hour?!) – and you still get paid what you want.
This example is with illustration purposes only. I have no idea how much time it takes or how much it costs to translate one page from English to Russian.
Over to you – what questions do you ask yourself when pricing for hourly paid work?