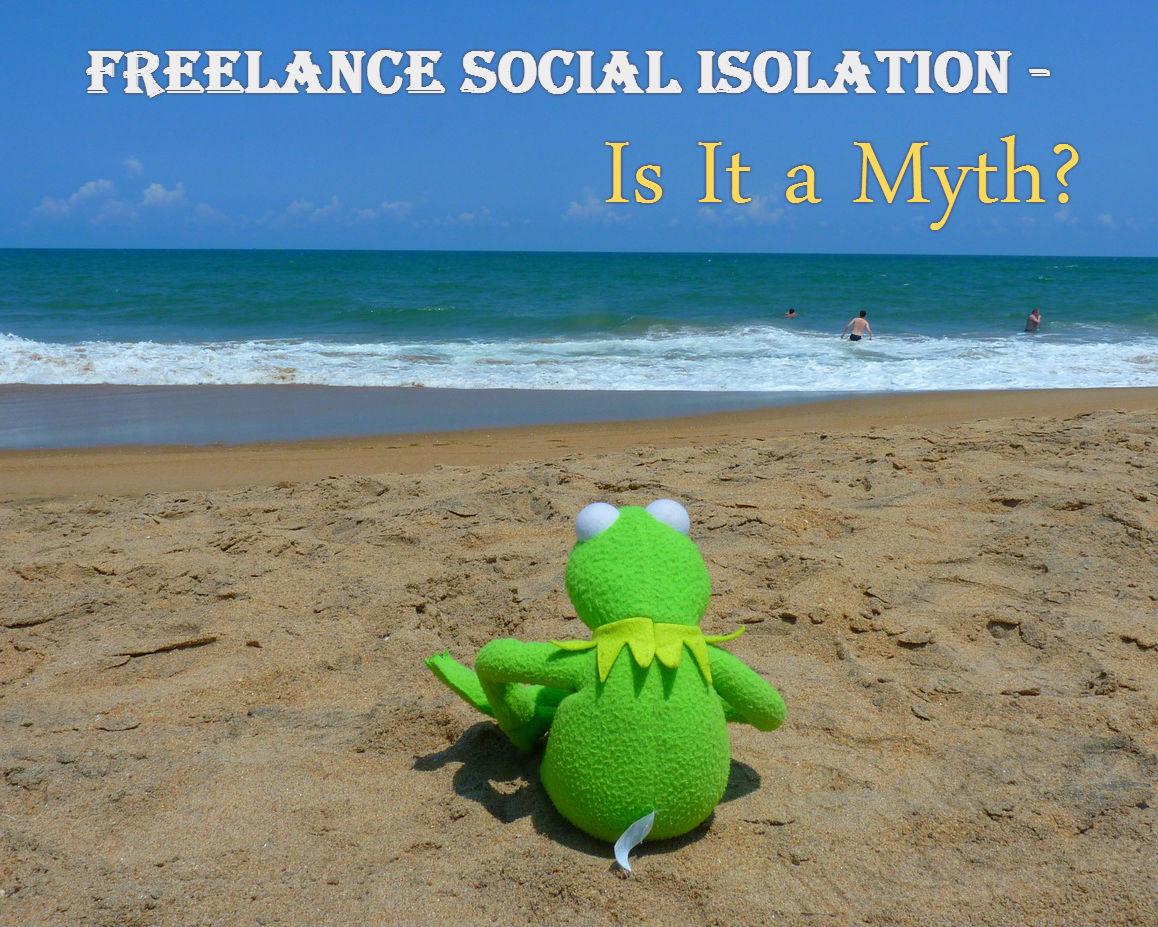 I am tired of people saying freelancers suffer from social isolation. And what's even worse – putting an equal sign between being a freelancer and being socially isolated. It's a myth. Any person on a regular 9-to-5 job can be as much socially isolated as a freelancer; and every freelancer can be as much socially connected as everybody else on a regular job. Your work place doesn't have to do much with it. See why.
What my day job office used to give me
Before I became a freelancer, I spent a good share of years working in various offices at my home country and abroad. I had all kinds of colleagues and clients.
I enjoyed the occasional lunch with some of my colleagues. I liked to share my morning coffee with others. There were those with whom I liked having my cigarette break several times per day. And yet, there were those whose work I always had to fix due to their incompetence. And let's not forget the chatty ones who always told me everything about their day, what's going on at home, what problems they had with their spouses or children – as if I cared!
And don't even get me started on the clients with whom I had to put up. My 'favorite' part of the day were the phone calls by unreasonable clients who had grave-serious problems that only I could solve and I had to solve them right there, on the spot, while talking on the phone with them. (I don't know if you can sense my sarcasm…)
In any case, no matter what job I had, I was always looking forward to the end of my working day so that I can go out with friends for a beer and have some fun away from the office.
So if you ask me what the office gave me in terms of social contacts and social life, my answer would be: "stress and unnecessary information".
I have met more than a couple of friends because of my work back in the day but working in an office sure doesn't keep our friendship intact. Neither working from home breaks it, for that matter.
And if you are thinking how crappy job I had that made me so unhappy – that's not the case. I loved my job. I pretty much did what I do now for a living – I am a marketer. The difference is that I no longer do it in somebody else's office space and according to somebody else's schedule.
What working from home gives me today
I cannot tell you everything that being a freelancer gives me – after all, the blog is dedicated to that sole purpose 😉 But to summarize it, I'd say it gives me back control over my time and life; it gives me inner balance.
As a freelancer, I can do my work quickly without being disturbed, and dedicate the rest of my day to various activities that qualify as "social life". To give you a few examples –
As a freelancer I took some Spanish classes – twice per week, on week days during working hours, 3 hours per session. I met a couple of wonderful friends and a bunch of other lovely people. I would have never been able to take those classes if I had a day job simply because I would have had to take them after working hours when my mind is a mush and I am too exhausted to learn new things.
As a freelancer I took some folklore dancing classes – yes, it was after 'working hours' but it was a good bonding experience with friends. Had I had a day job, I would have been always late for the classes and I would have given up on them eventually – out of exhaustion.
As a freelancer I more often than not have the time and desire to go out with friends for dinner; have a girls' night out at a piano bar; take trips to foreign countries; spend time outdoors; exercise; and many many
Truth be told, with or without a day job in an office, I would be doing the same things as part of my social life. The difference is that had I worked in an office with fixed working hours, I would have been way more limited as of when and how to do any of those things.
And finally, let's have a look at that office type of social life everyone's talking about that a freelancer will miss.
If you miss that office type of social life, fret no more – there are plenty of ways for a freelancer to get the experience!
If you want to talk to somebody during your work hours, you can always go to work in a coffee shop. You can even go to a co-working space and rent a desk for a day, a week, or why not a month! There are many like-minded people you can talk to there 😉
If you miss the conversations with your clients, you can find work as a customer support agent, a sales rep or any other position which involves frequent contacts with clients.
If you want to talk to colleagues and you don't want to work out of a co-working space, you can work on projects that require frequent internal company communication in real time (thank you, Skype!)
And if you want to have someone with you at your desk all the time during the day, you can dedicate some time to find a person with whom to rent an office and work together there. Even more, you can hire your own employees 😉
Having all those options at my disposal, I fail to understand how anybody would say that not working in an office is a recipe for social isolation for any and every freelancer. Working 40 hours a week with the same people does help you build relationships most of the time – but this doesn't make it right.
As a freelancer I have the opportunity to choose my friends based on my interests – not based on my working space.
In other words, I can't see this charm of the office work and I don't miss it. I am a happy freelancer with as rich social life and contacts as I wish! Let's not forget that having a healthy social life is one of the characteristics every successful freelancer has 😉
And don't get me wrong – I am not saying a freelancer cannot fall victim of social isolation – he or she can. What I am saying is that being a freelancer doesn't equal being socially isolated as many are lead to believe. But how to battle social isolation as a freelancer is a whole other topic which deserves a blog post of its own 😉
Do you think freelance social isolation is a myth? Do you miss working in an office and why?