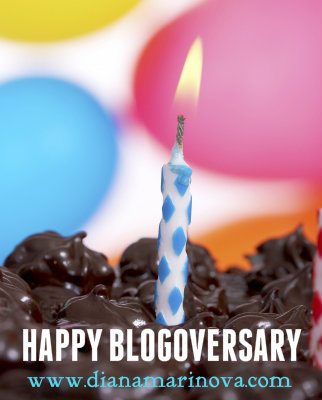 I had such great things planned for the blogoversary, honestly 😀 Unfortunately, my unforeseen time off blogging threw me off that plan – as you might have noticed, I was mostly not here for the past month and totally forgot about the blogoversary (which was on Mar 5, by the way ;-))
Nevertheless, I wanted to update you real quick about 2 things.
I am returning soon!
Oh, yeah. During this past month I discovered blogging actually is a super big deal for me. Apart from helping you (duh?!), it appears that blogging enriches me and motivates me in a very unique and powerful way. So I am recovering slowly from my absence and will start blogging regularly next week – so stay tuned!
The second thing is the sneak peek in the Meliway Travel Movie Maker
Right, you shouldn't be surprised that everything I do or say these days circles back to my Indiegogo campaign 😀
Based on tons of feedback I got from current and potential contributors and users of the Meliway Travel Movie Maker, I realized most people don't quite understand how the system would work or how they will be able to create short movies with their photos. Many didn't understand how it's possible to draw your own route on the map. And so on.
So we created a short how-to-like video for that purpose. Check it out:

Tell me – do you now better understand the process?
All comments, questions and feedback is much appreciated! Leave a comment or go to Indiegogo to pick your perk.
Every contribution brings us one step closer
to bringing the travel movie maker to life sooner. Thanks! 😀