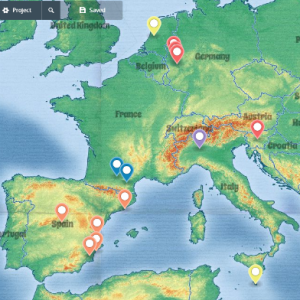 One of the perks of being a freelancer is the freedom to work from anywhere, as long as there's internet connection. I've been doing it for years – working while traveling, I mean.
Today, I will share some wisdom on the topic. I won't give you a secret formula of passive income streams and how not to work on the road (sigh – if you have that formula, please be kind and drop me a note here, would ya?!) 
Instead, I will share some super important tips and tricks how to enjoy smooth process and keep on working while traveling without spoiling the fun you have exploring the world. What to tell your clients and when, what to look for when choosing your accommodation and where to look for it, what else you need to do to ensure you have good internet connection while traveling.
Head over to Kirsty Stuart's blog to read my post on the topic – How to Combine Travel and Freelancing (Without Losing Money or Clients).
And by the way, my Indiegogo campaign is still active so please, visit and share once more, pre-order a video, opt-in to beta test the tool, or just send a dollar to support my initiative – I sure will mention your name on the wall of fame 😉
Direct link to the campaign is http://www.indiegogo.com/at/meliway/ – thanks in advance! 😀