I don't normally celebrate Thanksgiving today as I am not in North America but since most of my readers do, and since I have a lot to be thankful for, I decided to give it a shot 😉
Smooth relocation to Spain – check!
Many of you commented on my previous post about my relocation trip to Spain. Thank you all for taking interest into my whereabouts and well being. I am happy to share with you that the Spanish relocation adventure is completed – we are now settled in our new (temporary) home.
Here's a sneak peek into my office 😉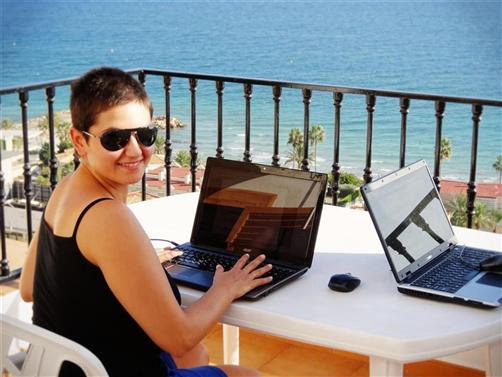 My blog is slowly picking up!
Although I have not given my blog even one tenth of the attention it deserves, I am happy it is slowly picking up. It's been almost 9 months since I started blogging here on regular basis and gladly, it has attracted more than 6600 unique visitors (and growing!). How cool is that?! Now let's see how many of them I can turn into loyal readers, shall we 😀
Kidding aside – thank you, my loyal readers and commenters! You inspire me and motivate me on daily basis – with you for audience, blogging and networking is a pleasure!
New projects lining up, too…
Not to reveal too much but… here's what's cooking.
I am planning to take my email marketing seriously soon. This includes releasing a white paper/ebook to give for free to all my existing and new subscribers. It's about formatting your blog posts for readers and search engines alike so stay tuned. Sign-up here, if you have not yet done so.
In a more long-term perspective, I have a few big projects coming up. Writing my very first book (e- or not, will see), writing some training courses (with classes, and exercises, and all), launching my very first online business…
Stick around to find out what will come first!
And something to make you smile 😉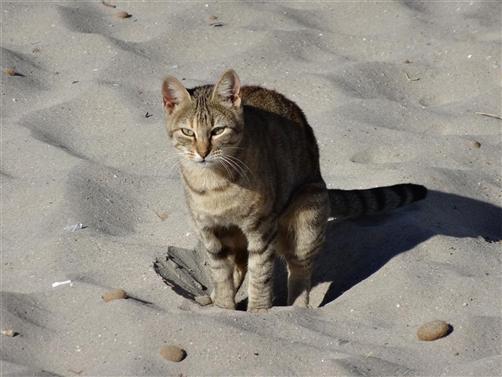 No, this is not my cat (I saw her on the beach one day!) but I have heard cats help posts go viral 😛
Happy Thanksgiving, everyone! 😀