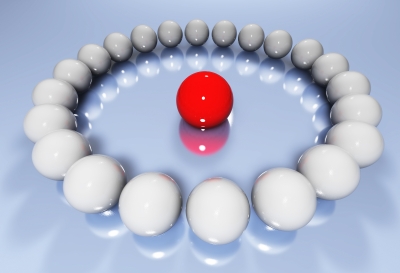 I recently shared 6 tips when starting a blog – and one of them was about your blog niche. In my experience, only topical blogs are truly successful – here's why.
Your blog niche helps you build your authority
You cannot know everything about everything, right? So when you have a blog niche, you make sure you blog only about the things you are knowledgeable about. When you share your expertise with the world through blogging, I promise you Google (and everyone else, for that matter) will notice you know your stuff and if interested, will check you up, regularly. Which brings me to my next point!
You readers are more likely to become loyal if you have a blog niche.
I might like traveling, and marketing, and blogging, and wine, and photography… But think about it – I am more likely to visit 5 different blogs tackling the above separately, and not a single blog which talks about all 5 things and more. I am not a fan of blogs where all kind of info is being posted just for the purpose of blogging and sharing. Yes, I find interesting content from time to time, but more likely – I will never return to that blog; at least not for the authority of its content.
Your readers will always be targeted, at least the regular ones
Once you have proven to your readers that you really have something useful and interesting to say in a certain niche, those who take interest in that niche will return, and regularly. Whether they have some time to kill, or like drinking their coffee in your blog's company – it doesn't matter. The important thing is why they come. And the short answer is: because they know they will learn something new or they will read something interesting, useful, and worth sharing.
Topical blog will help you build your community of commenters
I recently wrote about dos and don'ts in blog commenting. Let's pretend we have only valuable commenters. I think it's safe to assume that at some point, these valuable commenters have turned into loyal readers. The readers' interest and your writing (whether provocative, or practical, or both) combined will spark a conversation. You are no longer a logger who preaches – you are a member of the community which is formed around the topics you discuss regularly on your blog. How cool is that?! 😉
Last but not least – define your blog purpose along with its niche
What's your blog a tool for? You show your knowledge and expertise in your blog niche; or promote your services; or you write a company blog and want to promote their product indirectly; or inspire readers; or help them be better at something; or develop affiliate marketing; or just monetize the traffic through ads… Whatever the case, have a clear idea about your purpose when blogging. Only then you can put your heart into it and make loyal readers, commenters, and eventually – conversions (sales or something else).
Your turn now – how do you think having a niche for your blog helps or doesn't help?