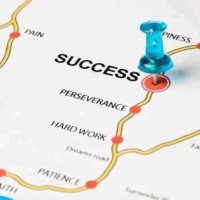 Back in 2009 when the financial crisis hit my home country, too I had just returned from one of my work-and-live abroad journeys and I had to look for work. It was a time when employers were heavily abusing their employees in the sense of making highly qualified professionals work for very insufficient salaries. And this was not an option for me.
I had worked for other people and had tolerated their lack of competence and work ethics for far too long. I was not ready to go back to that…
So I jumped!
I had some money in the bank and all the free time there is in the world to try and figure out how to be a successful freelancer on international grounds 🙂
Now, almost 4 years later, I am a happy and fulfilled freelance marketing consultant who never ever worries about paying the bills or the rent in the end of the month. Instead, I work with a smile on my face and constantly browse the internet looking for my next adventure.
I choose to tell you my story because when freelancing – sky is the limit!
You need to know freelance is a viable option; you need to know so that you can make an informed decision when trying to figure out your own life and work options.
It all started for me with oDesk – stay tuned! 😉