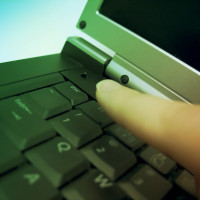 The question I get the most from friends and readers is 'how to become a freelancer'. I will give a lot of tips and practical info about that along the way but wanted to start with a quick outline of what the first and more important steps are.
1. Breathe!
It is your right to work from home (or wherever 😉 ) with whom you like and whenever you feel like it. It is a matter of planning and good time management so… breathe! I will help you become a freelancer – if you are up for the job.
2. Decide what you want to do!
Content writing, marketing, data entry, programming, design – they all are viable options. Think about your skills and interests. Find your passion and don't hesitate to pursue it! There are plenty of freelance websites where you can create your profile and start…
3. Complete your profile!
If you decide to start from websites with freelance job posts, then your profile is your freelance resume. You most probably won't send your resume or CV to anyone. But many people will visit your profiles so make sure they are complete. Don't create 100 profiles on 100 websites – it's no good to have too many profiles which are inactive, choose 2-3 websites which suit you and where you will try to succeed.
4. Make sure you can get paid!
For many countries, direct bank deposit is an option but still – having an account on PayPal and Skrill (MoneyBookers) is a cheaper payment method. I am not familiar with the ACH option for US residents or for Payoneer option for Pakistan, India and such – so I won't talk about them. But if you go with PayPal and Skrill (MoneyBookers), be sure to verify your debit or credit card with those services in advance. So that when your first earnings arrive in your freelance profile, you are ready to withdraw them to your bank account 😉
5. Be proactive!
Nobody will give you work because you need it – remember this! You need to be proactive – always. And when I say 'proactive ' I mean proactive both when looking for work and when improving your skills. Read, learn, and practice! Whether you are a content writer, designer, programmer, marketing expert, or something else – always find new ways to better yourself. I will try and help you be a better freelance consultant. So if you're curious and eager to learn, subscribe to my RSS feed or opt-in for email newsletter to get updated.
Have fun reading and commenting 😉