Working from home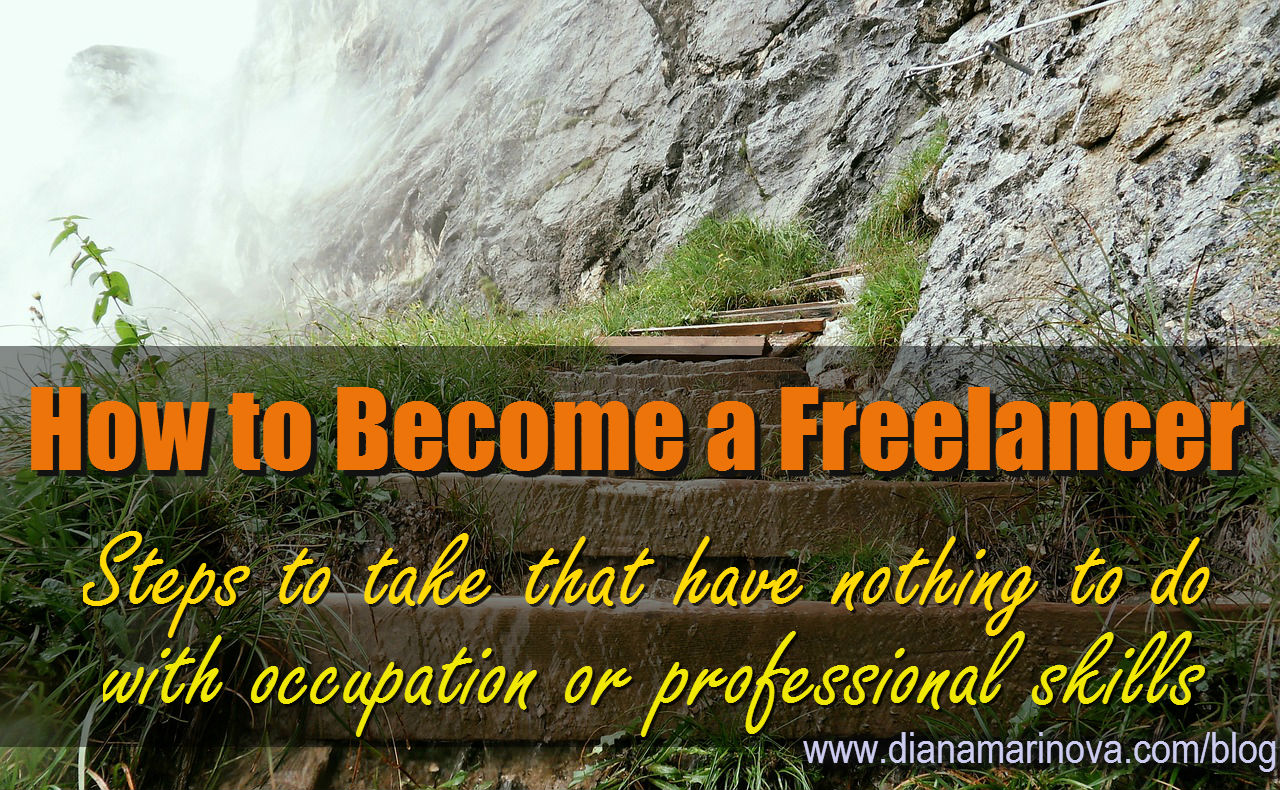 is the future of modern-day employment. But it's not as easy as just quitting your day job and starting to work with clients. There are certain steps one should take, which don't have anything to do with occupation or professional skills. Let's look into some of them.
What to consider before you decide to become a freelancer
Although a cliché, it's true that freelancing is not for everyone. You need many personal traits to succeed as a freelancer. You should ask yourself why you want to become a freelancer and what you expect to achieve. Also, you should think about what it takes to succeed as an independent consultant and if you have all the skills and personal traits needed.
Read these 5 questions you should ask yourself before going freelance. Answering them before you quit your day job would help you see any red flags, indicating it's not the right time for you to become a freelancer.
Make sure you know the risks you might face early in your freelance career
Although you don't have the occupational hazards of police officers, firemen or even bank tellers and store cashiers, you definitely have some risks you may have to face when starting as a freelancer. The most common ones are bad clients, bad projects, not enough work, too much work, social isolation and financial insecurity.
Read a recent post I wrote about occupational hazards of freelancers. It will give you details of each risk and how to handle it or better yet, prevent it from happening to you.
Prepare yourself to work from home
Like every new venture, working from home takes preparation. Lucky for you, Google knows everything 😀 You can search easily and quickly what you need to start your freelance practice. To name a few:
Find a few blogs about freelance to learn best practices
Register in a few forums where fellow freelancers can help you when you have questions or need assistance
Learn what local laws you need to comply with when working from home
Get a bank card and register it with websites like PayPal and Skrill, or Payoneer (aff. link**) – and see what you need to get paid
Make sure you have all the hardware and software to do your job – computer, printer, headset, professional software licenses, time management programs, etc.
Make a plan to grow your freelance business
Becoming a freelancer is easy. Growing your freelance business and sustaining your life standard is the hard part. You need to plan it on a strategic level if you want to succeed.
The first step is to clearly define your goals. You may start without goals but sooner or later, you need to give a direction to your growth. Only if you know where you want to go, you will get there. Read this post about S.M.A.R.T. goal setting to get you started.
And finally, use the practical tips available online from experienced freelancers.
Smart people learn from their mistakes. Wise people learn from other people's mistake. Be wise! Find a few freelance blogs to avoid making some rooky mistakes. You can start by subscribing to my blog. All of the posts here are based on my years of experience as a freelancer. But don't stop there – find bloggers in your professional area who share not (only) freelance tips but also industry specific advice.
This is not a how-to type of post but taking these steps before you become a freelancer can save you a lot of time and trouble in the long run.
** Payoneer enables you to send and receive money worldwide and many report it is a good work-around of the PayPal to Skrill transfer need that people have in some parts of the world. The links to Payoneer are affiliate – which means that if you register with Payoneer through this link, you and I both will receive $25 each once you receive or fund your account with $100, at no additional cost to you.