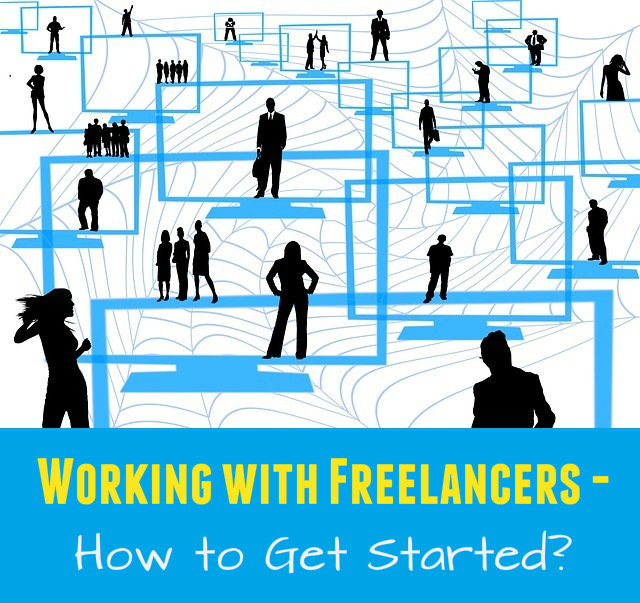 This post is a bit different from the rest on this blog – I was a guest on Ashley Faulkes' latest podcast on his blog Mad Lemmings where we discussed how a small business owner can start working with freelancers  to free up time and focus on their business. Read on to see what key points Ashley and I discussed in this audio.
Deciding whether to hire a freelancer or an employee
Before starting to work with freelancers, you need to decide if that is what you want to do indeed. Ask yourself if you need a freelancer or an employee. The answer depends on many factors. To name a few:
whether you need someone for a long term or short term
whether you have a quick job or a large scale project
how much control you want to have over the daily activities
are you able to trust someone else completely with this side of the business for which you need help.
It very much depends on what type of person you are; who you as client are and what you as a client want. More details, specifics and examples you can find in the podcast.
Writing the job post and finding suitable candidates
Once you make up your mind to go with a freelancer vs employee, your next step is to decide if you want to train them or you want an experienced freelancer who can work on their own. The answer to that question will determine the whole process of job post writing and filtering candidates afterwards.
While the details of each scenario are different, the same principles apply in both cases. You can read a couple of blog posts on the topic:
I urge you to listen to the podcast though as in the conversation with Ashley, I gave examples and also discussed briefly some new features on oDesk about clients' questions and "code words" which are not touched upon in the above blog posts.
A very important point we make in the podcast is the conclusion that value beats price every time. The saying "you get what you pay for" is especially true when working with freelancers. Setting up your budget right is crucial for the success of your recruitment process. In the podcast, I give a couple of examples to help you decide how to budget your freelance project.
Trial assignments – to do or not to do? Free or paid? Why or why not?
From comments on my blog and some group discussions on LinkedIn I learned trial assignments are a bit controversial among freelancers. Not everyone sees the benefits of trials the way I do.
In my experience though, both as a freelancer and as a client, I would definitely prefer starting a trial or at least, having a one-time gig, before I commit to a long-term relationship with a client or freelancer, respectively.
You can read in my blog details about my views on trial assignments. In the podcast on Ashley's blog, you can hear more on the topic – e.g. why I recommend trials, why they should be paid and why asking potential candidates to work for free isn't a good tactic.
And finally, we discuss in the podcast some tactics for rewarding your freelancers.
When you find a freelancer with whom you want to work for years to come, you need to develop a system for showing them your appreciation for their work. Freelancers like feeling valuable and appreciated. You can read my blog posts about tactics to keep a freelancer in the long run.
But I urge you to listen to the podcast as well not only to hear my tips on rewarding your freelancers; Ashley shares a story as well about an Australian guy who runs an online company, employing 20 virtual assistants and how he keeps them happy.
As you can tell from the audio, this is the first time I am on a podcast. I am not experienced in "public speaking" so at times I am all over the place 😀 On the bright side, it's an honest, not-rehearsed in any way conversation among friends and you can pretend you are sitting right there on our virtual table while we talk.
Feel free to leave your comment and questions here or on Ashley's post – I will see then on both places and they are equally important to me!
Give it a try – listen to the podcast on MadLemmings now.