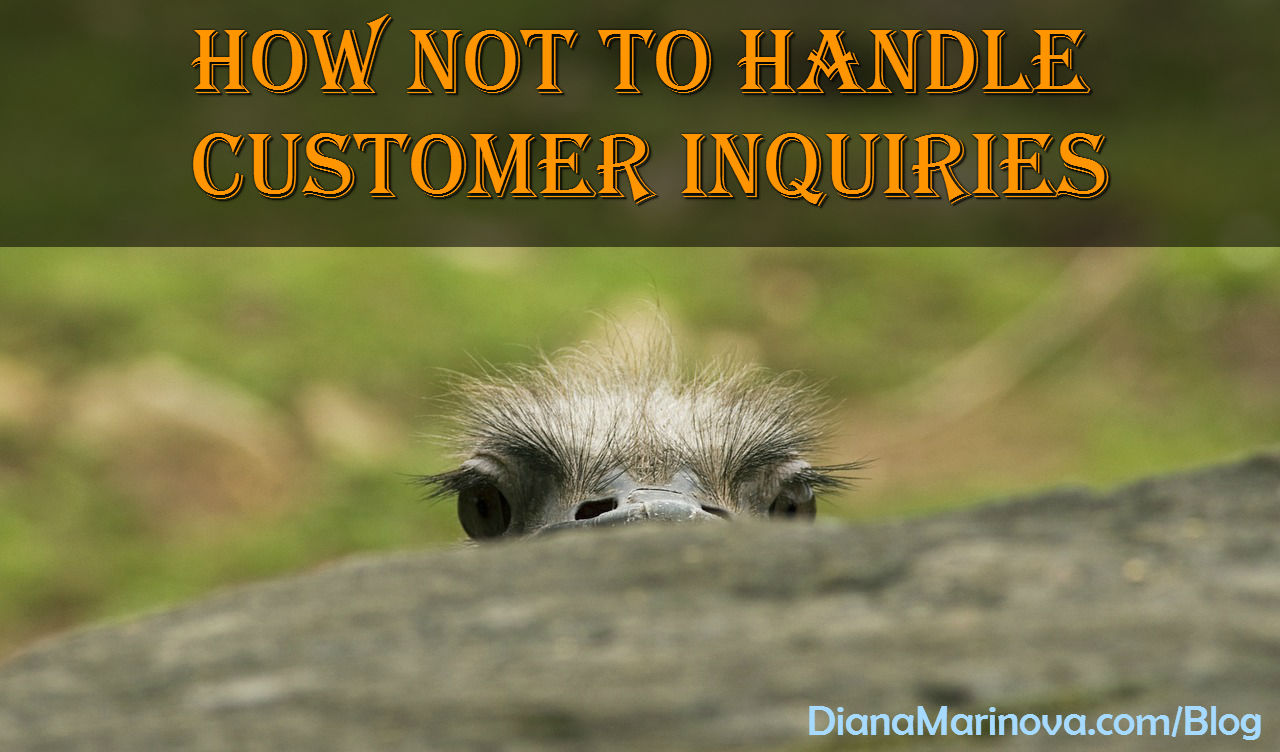 I'm about to embark on a few weeks trip to the Netherlands and the US in a few days and naturally, I spend the majority of my time planning the trip, researching accommodation, booking airplane tickets, reviewing mobile carriers with good internet plans, and all those fun things that go hand in hand with working while traveling. In the process, I realized customer relations in the travel industry have a lot to do with prospecting as a freelancer. So let me tell you a story and what not to do when talking with prospective freelance clients.
What led to the writing of this post
A friend of mine recommended a certain website for vacation rentals by owners and it turned out they offer great prices for accommodation in some states. The site was new to me so naturally, I spent much time reading through their terms of service, privacy policy, rules for website usage, how to approach property owners, what to ask, when to do what, etc.
The website has a very nice interface, detailed information, including email and phone number of property owners, and a button for instant price quote (but no "book now" button, at least not for all properties). It also says there is a payment protection, which is good, but it is not exactly clear how it works, especially when there is no button to instantly book or pay.
I finally found 2 properties which I really liked (in two different cities) but because there was no button to instantly book, I sent an inquiry to both. I stated my dates, how many people we were, and what we wanted. I inquired how I can securely pay through the site, or if I should pay upon arrival.
How the property managers handled my inquiry shocked me. I am writing this post now because I realized how many times I felt the same frustration as a client, looking for freelancers.
Don't assume the client knows as much as you do
The first property owner replied to my email within a couple of hours with all the details I wanted – wi-fi and parking info, payment schedule, even the address of the apartment. "Awesome", I thought, "This will be as easy as pie."
But she also asked me to go to their company website to book. The reasons she gave me were 1) because the price on the accommodation site I contacted her through may not be accurate, and 2) to make sure the unit is available on my specific dates.
On one hand, the given company website looked great. It had an online reservation system where I can pick my unit, set my dates, book instantly, pay securely online, and forget about it until it's time to check in.
On the other hand, this was a person whom I didn't know. I contacted her through a vacation rental website and she immediately tried to get me off of it and to receive a direct payment. I found this suspicious, fishy even.
So I got back to her asking for a way to securely pay through the website on which I found her in the first place. She replied with a single sentence redirecting me back to her company website.
I thought I wasn't clear so I again went back to her explaining that the website recommends paying through their secure payment system. It says right there on her profile that she does accept this type of payments. She again replied with a single sentence, saying the only way to book this unit is through her company website.
I Googled the property manager's name. She appeared to be legitimate. Also, her property has very high rankings and good reviews from travelers on the vacation rental website through which I found her. So I am probably being way too conscious about this.
But why not take the extra step to explain the process and assure me that she is not a scammer lurking in the online shadows to take my money?
I booked the property through their company website and now I hope for the best when it's time to check-in. But should I have had more time until it's time to check-in, I would have probably looked elsewhere for an accommodation. Furthermore, this poor preliminary communication will certainly cost her at least one star of my review, no matter how good the apartment is.
So, the takeaway for you, my fellow freelancer – don't assume the client knows what you know. Take the time to guide them through the process if they need to be guided. This will not only help them make a decision. They will feel special and instantly relate your name with someone who is willing to help them achieve their goals and complete their project. Put your prospect at ease by taking the time to make sure everything is clear to them, every step of the way.
Don't lose an opportunity because you are lazy or busy at the moment
The second property owner replied within a few hours but due to time difference, I saw the message only on the next day. He was also very brief, not addressing any of my questions, just saying he cannot guarantee a parking spot for me. Then he apologized and wished me a good day.
Wait, what?
I am thankful he is honest about not being able to guarantee a parking spot but why end the conversation, assuming it is a deal breaker for me? Answer my questions in detail, tell me about parking options I have (although not guaranteed), tell me if other travelers have come to your property with a car and how they managed to find parking, do anything but don't just tell me you are sorry. That will only cost you a client.
This person also had great reviews on the website so I gave him the benefit of the doubt. Maybe he was busy or tired …
So I replied, saying that the lack of guaranteed parking spot is not a deal breaker and asked him to address my other questions (which were only a couple). He replied quickly that he has a reservation for some of my dates but should the other person cancel, he will contact me. He didn't address my questions at all.
So I am wondering – am I to just sit by the phone waiting for a call to book a property, about which I know nothing?
The takeaway for you, my fellow freelancer – when a prospective client approaches you with details about their needs and project, don't just say a flat 'no'. They took the time to send you a detailed inquiry. Failing to do the same will only make them want to look elsewhere.
You may be lazy, or you may be busy right now. Tomorrow however, you might need a new client – why not use this opportunity to make a good impression?
You may be unavailable now – state that as your reason to decline. If they asked a couple of questions to determine if you were a good fit for their project, answer those questions even if you were not available. It's a small investment of your time but it will help them make a decision to keep your contact info on record for future reference, or throw it in the trash due to irrelevancy (or lack of good communication skills).
I hope this story helps you connect better with prospective clients 😀
And not to sound like a broken record but – did you get a copy of my first book on Amazon yet? It's not about customer relations but it does have a whole section about picking clients and projects, and getting to know your clients before you even enter a contract with them. (That's the best way to avoid bad clients, you know ;-))