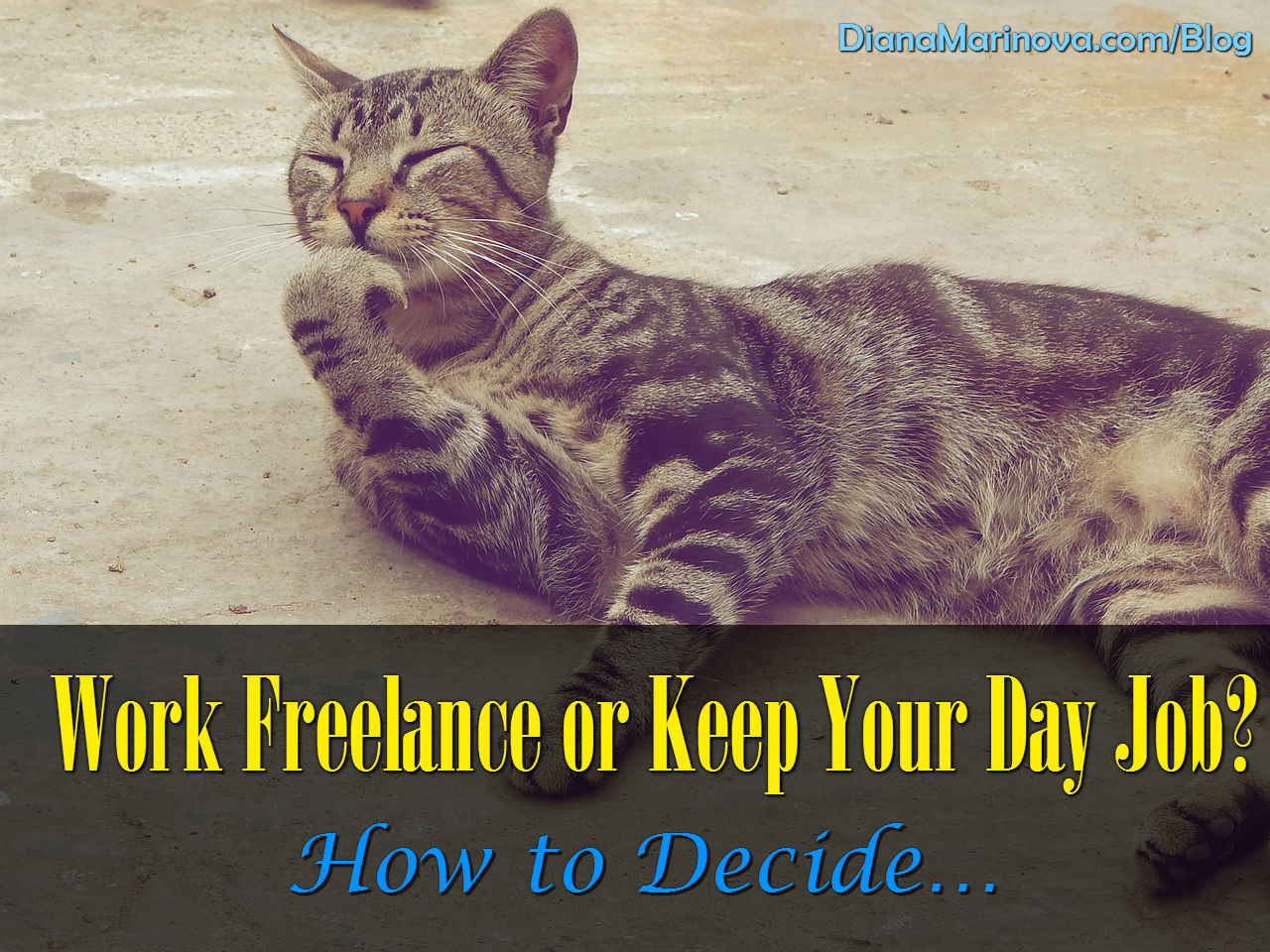 Many of my blog readers email with all sorts of questions – to name a few: 'where do I begin', 'what should I do', 'can I make more money as a freelancer than at my day job', 'how hard is it to be a freelancer', and so on, and so forth.
Obviously, they are hesitant to make the transition from their day job to a full-time freelance practice, and that's understandable. However, the answers to these questions depend pretty much on the individual situation of each person. So I thought I'd give you a methodical approach to finding the answers on your own before you make the leap from 9-to-5 employment to being a freelancer.
First, ask yourself some questions.
Too many people fail because they went freelance for the wrong reasons, weren't prepared for the journey, or simply had the wrong idea of what being a freelancer really is.
The top five questions I suggest you ask yourself are:
Why do you want to become a freelancer?
What do you expect of being a freelancer?
What are your long-term plans?
Do you have what it takes to succeed as a freelancer?
Do you have the support of your friends and family? (And I am not talking about financial support here…)
For details about each question, how to answer it, and what to make of it all, check out the post "5 Questions to Ask Yourself before You Go Freelance".
Second, make sure you know what you're getting into.
Well, wait, this is misleading. You will never really know what you're getting into until you're already neck-deep into the water 😉 But that's not necessarily bad – there's no better teacher than life, right?
Nevertheless, you should think about the good and bad sides of being a freelancer such as:
You are responsible for planning your time – this could be good or bad, depending on the type of person you are.
You can follow your inspiration whenever it hits.
You can work on multiple projects at once – if you want variety in your work, that is.
You can travel more often, if you want to.
You can take better care of yourself (incl. healthy eating and regular exercise) because … remember number one? Yes, you are responsible for your time planning and you can have as much time as you want for grocery shopping, cooking or physical activities.
You no longer have to hang out with your co-workers – which again can be good or bad depending on the type of person you are. Social isolation is a myth in my book but many freelancers fall victim of it as soon as they quit their day jobs. So beware!
For more details about each of these pros and cons, check out the post "7 Working from Home Pros and Cons". Be sure to also check the internal links in it – they will lead you to more posts about various aspects of the freelance lifestyle such as social isolation, work-life balance, popular myths about freelance, and more.
Third, don't fool yourself – freelance does not equal quick and easy money.
Being a freelancer equals self-discipline, good planning, and superb time management. It also equals determination, persistence, and patience. Not to mention you'd need to figure out your work principles and to stick with them, no matter what!
Being a freelancer is super hard sometimes – but it's worth it, if you do it right.
For details on why being a freelancer does not equal quick and easy money, check out the post "Being a Freelancer – Is It Hard". As usual, be sure to follow the internal links which will lead you to more relevant posts – for example, about starting as a freelancer or work principles.
If you are determined to succeed as a freelancer but don't know how to start just yet, I have just the thing for you …
Have you heard of Upwork (formerly oDesk) and Elance? Those two sites could be a good start for everyone, regardless their profession or location.
I released a brand new book outlining the seven steps you need to take to lay a solid foundation for your online business on those two sites. Furthermore, I share some hard truths that you need to know as early as now, in order to succeed as a freelancer.
Click here to see the book description, browse the table of contents, and request a sample on Amazon!