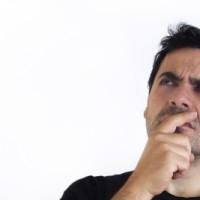 I suspect the failure rate of businesses these days is so high because majority of the wanna-be business owners did not do their homework beforehand. Here are a few things to consider before starting a business:
What do I want to sell and is there demand for it?
It's so easy today to build a website and start selling whatever. However, success is not only about having the sales channel and team. No matter how good your product is – if there's no one looking for it, the business won't succeed. Before starting a business, we should look around and see if there's a demand for our products or services. We, as business owners, should also have interest in that area and have at least a bit of niche knowledge so we could do our homework properly.
For example, there may be a lot of car wash businesses in your area but none of them use steam for cleaning cars. With the increasing water resource shortage and the society demand for green businesses, it might be a nice business opportunity to start a steam cleaning detailing business (this example was inspired by one of the companies I consult for – DetailXPerts Franchise ;-))
Who is my target audience?
Presumably, there's demand for the products or services we want to offer. Before starting a business, we need to identify our potential users. Is it consumer or business oriented? Where can we find our target audience? What are their demographic and psychographic characteristics? Women aged 25-34 would find appealing one thing but men aged 45-54 would be impressed and/or attracted by a totally different thing. The same point is valid for different sized businesses if we are B2B oriented, with different business models, niche of operations, etc.
How is what I sell appealing to my target audience?
This section is about the benefits of the new product or service. Unless you have found a gold mine and the new product is absolutely unique, innovative and ground breaking, remember you probably have competition and should attract the attention and interest of the target audience through your competitive advantage. Research what makes the target audience tick – are they status oriented? Or are they more interested in convenience, in quick service, in being part of a community, in personal growth and prosperity, anything else? Find out what in your product or service is potentially the most appealing characteristic (or characteristics) and make sure you craft your competitive advantage around those.
What type of business do I want?
I can only imagine there are specifics about starting a business in each country so I won't try to give "legal advice" what's best to be done. However, consider if you want to start an online business or one which involves also offline promotional activities, foot traffic, etc. Think about starting a business on your own or in collaboration with partners. Decide what part of the business activities you will be able to handle on your own and for what tasks you'd need to hire some help – legal consultancy, marketing consultancy, strategy planning, etc.
Do I have the resources for business and marketing planning?
If you find this post a useful reading, chances are you are not a marketing expert yourself. So it's an important milestone that you do your business plan and marketing plan – or have it done for you. When considering starting a business, make sure you set aside a certain budget for having your business and marketing planning done for you in advance. It is your road-map to success. I will probably write plenty of posts on the topic of marketing planning but in the meantime, you can check out an old post I have published about blog marketing strategy and why we need it – the case with marketing strategy for a new business is pretty similar.
Back to you – what else you think should be considered before starting a business?