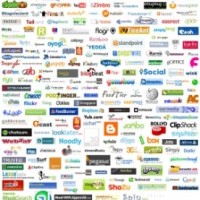 Last week I blogged about free means of advertising our freelance services and as promised, today I'll cover the basics of marketing on social media for freelancers.
Internet and the world in general are changing every day; so is social media. More importantly, it gives endless opportunities for marketing one's business. For that reason, it's of crucial importance for freelancers to start leveraging these opportunities early – in the beginning of their freelance careers, while they still have time. Here are a few quick and easy tips to get started.
Create a Facebook page for your freelance services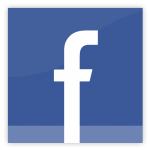 This is somewhat a mandatory step if you have a blog and intend to use it for attracting clients for your freelance services. Here's my page – help me grow it 😀
You can create an FB page in a few quick clicks, fill in all your information (incl. about section, description, etc.) and manage all activities on your wall. If you are serious about developing a FB community though, I recommend personalizing the page by adding custom tabs – welcome tab, services, blog, etc.
I am a fan of ShortStackApp which makes it absolutely easy and quick to create all kind of custom tabs on your FB page with very basic (if any at all!) HTML or CSS skills, to run contests, embed videos, and much much more. There are both free and paid memberships with this service so you can always start small and if you like the app and see the ROI, you can upgrade at any time to the level that best suits your social media needs.
Whatever you decide, there's one ground rule which you shouldn't ignore or neglect – be active and proactive! Once you create your FB page, you should be there on regular basis and consistently.
One of the most common mistakes businesses make is creating their profile on social media and then forgetting all about it.
Update regularly your Facebook page, address your fans questions and comments, engage with other pages, listen to your community members, encourage the conversation and always follow-up. Be aware though – social media marketing requires skills and time. After all, there are plenty of social media marketers that make their living on Facebook so it isn't as easy as growing your farm on Facebook 😉
Create a profile on Twitter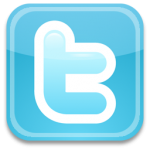 For some industries and type of clients, twitter can be more popular and a better marketing channel than Facebook. So I suggest you sign up now (if you haven't yet) and start exploring. I am on twitter, too but I have not yet started using it really actively.
You can customize your profile by adding a profile picture, header photo, and background image. If you don't have designer skills, you might be tempted to leave the default graphics – don't.
Potential clients and everyone else for that matter will better perceive your profile if it is at least a bit customized. Profile picture is the least you can customize, then it's the header photo with its set dimensions requirements of 260 x 520 px and if you get creative – here's a very useful article from Mashable about making the most out of your twitter background.
Remember to also add a brief description of you and your services, a url to your website and/or other social media profiles, use hashtags for better exposure, too.
Create your profile on LinkedIn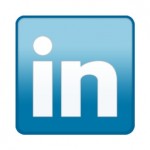 As we all know, this is the professional social media network. Create your profile there only if you plan to complete it 100% and use it actively for networking with people and group discussions participation.
If you get active on LI, there's a good chance you'll 'meet' a lot of interesting people – fellow freelancers, professionals and clients and grow your professional network online.
Remember that it's not about numbers though. LinkedIn is all about networking and building relationships. Piling up number of meaningless connections isn't the right way to go. So if you feel you don't have the time or energy to get to know your potential connections and really network with them on a holistic level, better don't bother with this network. I promise you that the people who are on LI for business and use it actively have zero tolerance for spam.
Here's my profile on LI if you want to connect with me. Remember the rule of custom vs default invite to connect on LI if you want to increase your quality connections 😉
Create your profile on Google+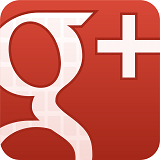 Even if you are not active that much on G+, you should have your profile there, and optimized, too! Google authorship is one of the main reasons to do that.
Adding all details about yourself on your About page will help boost exposure, naturally. But if you add yourself as contributor to your blogs and add your G+ profile to your blogs as author, then Google will like your blogs better because to Google, you will be a verified author. It sounds complex, but it really isn't. There are enough posts on the topic out there – maybe I will write one as well later on 😉
Here's my G+ profile if you want to circle me and see what I blog about and what I read and share.
Create your profiles on social bookmarking websites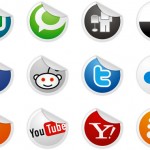 Depending on your niche, interests and habits, you may use one or all of the popular networks like Pinterest, StumbleUpon, Reddit, Digg, and many more.
A side-note, Pinterest is gaining popularity and is particularly suitable for visual blogs and art freelancers (graphic designers, motion graphic designers, photographers, etc.).
I won't tell you which network to use for your needs (if any) as it is very specific and personal decision. But I'll tell you what's in it for you to start using any of these networks at all.
All social bookmarking sites have their audience. People are used to go to these networks for fresh and interesting information. Usually they have their own system of voting up and rewording good content (digging, pinning, stumbling, etc.) so the key for success on these networks is again quality content and consistency.
It's not only about self-promotion and mass sharing the same links to your blog posts and services over and over again. You can prove yourself as authority in a certain niche by sharing useful information from different sites, not only from yours. And with time people will trust you and will start going back to your feed of pins, stumbles, etc. – provided you have kept your feed balanced and with top quality of information 😉
When done right, social bookmarking sites can be a powerful tool for traffic generation to your site and blog. The more people like what you share, the more people will see your feed and come to your sites.
Now, integrate all channels to market successfully your freelance services
A few examples what this means:
Put a link on your website to your Facebook page, Twitter handle, LinkedIn profile, Google+ profile, social bookmarking profiles –  all sites where you are active.
Make sure you have sharing buttons on your blog. Making it easy for your readers to share your posts on various networks will increase the shares your content gets – simple as that 😉
Always monitor your traffic and community actions – on your website as well as on social media, Google analytics and Facebook insights are an excellent source of information about your audience and their behavior on your website and FB page.
Use keywords!
I almost forgot this one… social media links are no follow but still, search engines see them and give weight to your content if it generates social media links often. Use keywords when choosing your words on social media. Use hashtags both on FB and Twitter for better exposure. But be sure to do it smart – don't abuse the social media features. Using keywords can help you but also harm you if you stuff them or if you overoptimize your blog posts.
I get the feeling this blog post will raise more questions than clearing how to market our freelance services on social media 😀
If so, I urge you to share your concerns and questions in the comments. There is a lot to be read and said and learnt about social media so your questions will give me a good starting point what to blog about when it comes to social media 😉