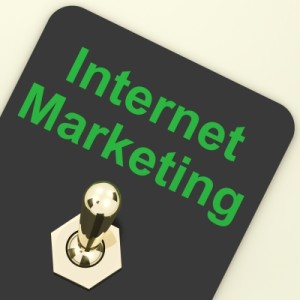 Every beginning is hard. Like every other business, starting as a freelancer also requires time, efforts and somewhat investment. A wanna-be freelancer hardly ever has extra money and budget and usually nobody knows about them. For these two reasons, we should take advantage of all channels of free advertising for freelancers. Here are a few to get started.
First step to advertising for freelancers is completing your profile on freelance job boards
This first step to marketing your freelance services is so important that I have already blogged about it in a separate post. Check out the earlier blog post about completing your freelance profile if you have no read it yet.
Make your portfolio and/or your own website to showcase your freelance services.
Regardless your profession (designer, programmer, content writer, marketing consultant, accountant, translator, or anything else), to succeed you need to have experience and proven track record in your field.
Take your freelance services and experience and put it all in a "virtual folder" – a portfolio, a personal website, or both!
I would recommend that you buy your own domain – e.g. yourname.com, especially for your portfolio, and not to rely on free hosting services like something.wordpress.com, or somethingelse.blogspot.com. Not sure if it matters so much for google and other search engines, but it sure impacts the perception of your services. It's one thing when a potential client checks your own website and totally different thing when they see a free hosted website. Purchasing a domain and hosting is a small yearly investment you can and should do.
A good tactic for free advertising for freelancers is to include a link to your portfolio and/or website in:
your email signature
your profile on various forums you take part in
your Facebook profile or page
send it to your friends and ask them to send it to their friends
The more people see and check out your website, the bigger the chance of hiring your freelance services.
Take part in freelance forums, communities and events is another step of the free advertising for freelancers.
Exchange ideas with other like-minded people, aka freelance consultants. Ask and answer questions. You never know to whom you'd help and who will notice you online. A potential client can see and like a comment you have made in a forum and based on that – research you further and eventually, hire your freelance services.
Besides, when you are an active member of the freelance community, you show your support to others and additionally you better yourself both as a person and as a professional freelancer.
Research some venues where potential clients gather together to discuss issues and take part there as well.
In the beginning, when you're starting as a freelancer, clients won't look for you to hire you. They won't even know you exist, right? Before you prove yourself as a reliable freelance consultant, you will always have to make the first step and reach out to potential clients. This doesn't mean "cold emailing" of course – nobody likes spam.
A good tactic to free marketing for freelancers is active participation on various websites – forums, message boards, blogs, groups etc. o your homework first and research the venues where potential clients discuss their business initiatives, open positions, ideas to improve their business culture and habits, even tricks for reducing business costs (especially those related to HR!).
Finding such websites and active participation increases your chances of being noticed and eventually hired.
Consistence is paramount if you want to succeed with such free marketing channels.
For instance, if you have a blog – publish new materials in it regularly. Read my post about keeping a blog editorial calendar to help you with this tip.
Also, remember to check regularly the forums for new discussions, questions or comment opportunities. There aren't bad opportunities for free advertising for freelancers; there are only lost opportunities.
Get some HTML and CSS knowledge and skills.
For all of us who don't know design and programming, HTML and CSS can be nothing more than weird combinations of letters, numbers and other characters on the keyboard. Well, rest assured it's not that hard to get the main idea of it! 😉
When I was starting a few years ago and had decided to run a blog for the first time, I found a pretty cool site – www.w3schools.com. check it out and you will see how fun it can be, and useful, too!
Maybe you're wondering why you'd need such skills in the first place?! The answer is simple – to create and maintain your own website with a platform like WordPress; or to create and customize a Facebook page; and some other useful things like those… which leads me to my next point about free advertising for freelancers – social media networks.
However, marketing our freelance services on social media will be the topic of my next freelance blog post because it is a very important part of self-advertising for freelancers and deserve their share of special attention.
One more thing though, and very important:
READ!
Internet is changing so quickly that there's something new to be learnt every day only to keep up with the modern world. Read about freelance best practices. Read news in your professional field. Read about social media and how people communicate with each other, online and offline. Read about psychology. Read everything that you think might come in handy at some point and will help you better yourself as a person and as a freelancer.
And if you're now thinking "hm, this isn't that hard", let me warn you – all of this can take up a lot of time. No doubt a day will come when you won't be able to blog regularly, maintain your website and portfolio, participate in forums, and read news all in the same time.
It isn't a big deal if you check the communities and take part in forums and other venues more rarely than before, but my advice is – never stop advertising yourself, no matter how scarce your time is and how big the demand for your freelance services is at the moment.
Better to decline new projects (which by the way makes you only more desirable as a freelance consultant – creates the notion you are busy and in high demand) than having no propositions and all the time for self-promotion the right way 😉
Over to you – besides social media, what other tips and trick you have for free channels of marketing for freelancers?