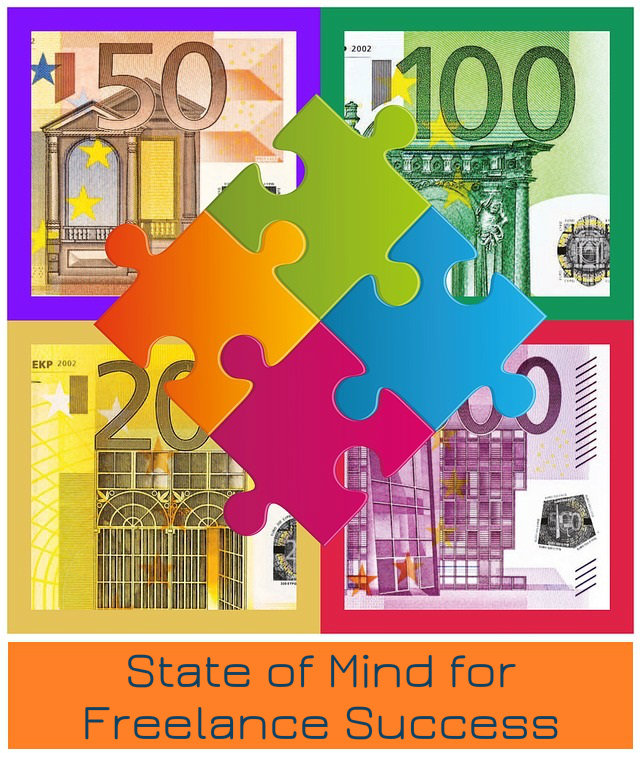 Some people get into freelancing with a somewhat negative attitude. Their state of mind follows a line of thinking similar to these:
The financial crisis made my life really tough and being a freelancer is not ideal but I am desperate and ready to work for pennies (that's what freelancing is, right?)
I am a hard-working highly qualified professional but nobody wants to hire me, I don't know why, I don't know what else they want…
I am super smart but employers never give me a chance, they are stupid like that – not understanding that I am good and they miss on the opportunity to hire me
Some of these sound ridiculous but when looking for freelancers, I have heard every single one of them. Don't be like that, please. If you truly want to succeed as a freelancer, you must shift your perspective. Choose to be positive for freelance success!
Yes, I can!
This is your motto, starting today. It doesn't matter who tells you what, how desperate your family is, what your friends think about your freelance venture. You will succeed as a freelancer only if you believe you will. Repeat after me: "Yes, I can!" – because yes, you can.
I seek!
A golden goose won't come to you if you sit quietly in the corner feeling sorry for yourself. Be proactive – research, be brave, create opportunities for yourself. Put yourself in situations when you can shine and stand apart from the crowd.
I want!
Nobody will come to you and offer you your dream project – not when you are starting as a freelancer anyway. For that reason the attitude and state of mind "I can but nobody gives me a chance" won't cut it for you. To the contrary!
You have to truly want to change yourself and your life for the better (Yes, being a freelancer will change you and your life) and you need to be ready and embrace that change.
When you truly want something, you will find a way to make it happen. Even when talking about landing your first contract on websites like oDesk, Elance or other freelance job boards.
Be honest and genuine!
One of the most common mistakes newbie freelancers make is not being honest about their skills and knowledge – don't be that guy! Be genuine and honest with yourself and with your potential clients. Know your skills and capabilities. Don't misrepresent yourself, for no reason.
Don't enter negotiations for a new contract with the thought how much the client is willing to pay you, think about what your skills are worth and how much you want and deserve to be paid.
Be enthusiastic!
I know how discouraging it is when you send 297 customized cover letters and you get only a few replies, all of which rejection letters. Don't despair! Sun always comes up, right? So does work.
It's important though that you don't go looking for projects feeling all desperate. You never know which client will give you a try, with whom you will work really well and with whom you'll develop a long-term relationship. For that reason, always apply with enthusiasm – if you want the job, that is 😉
What else do you think includes the state of mind for freelance success?