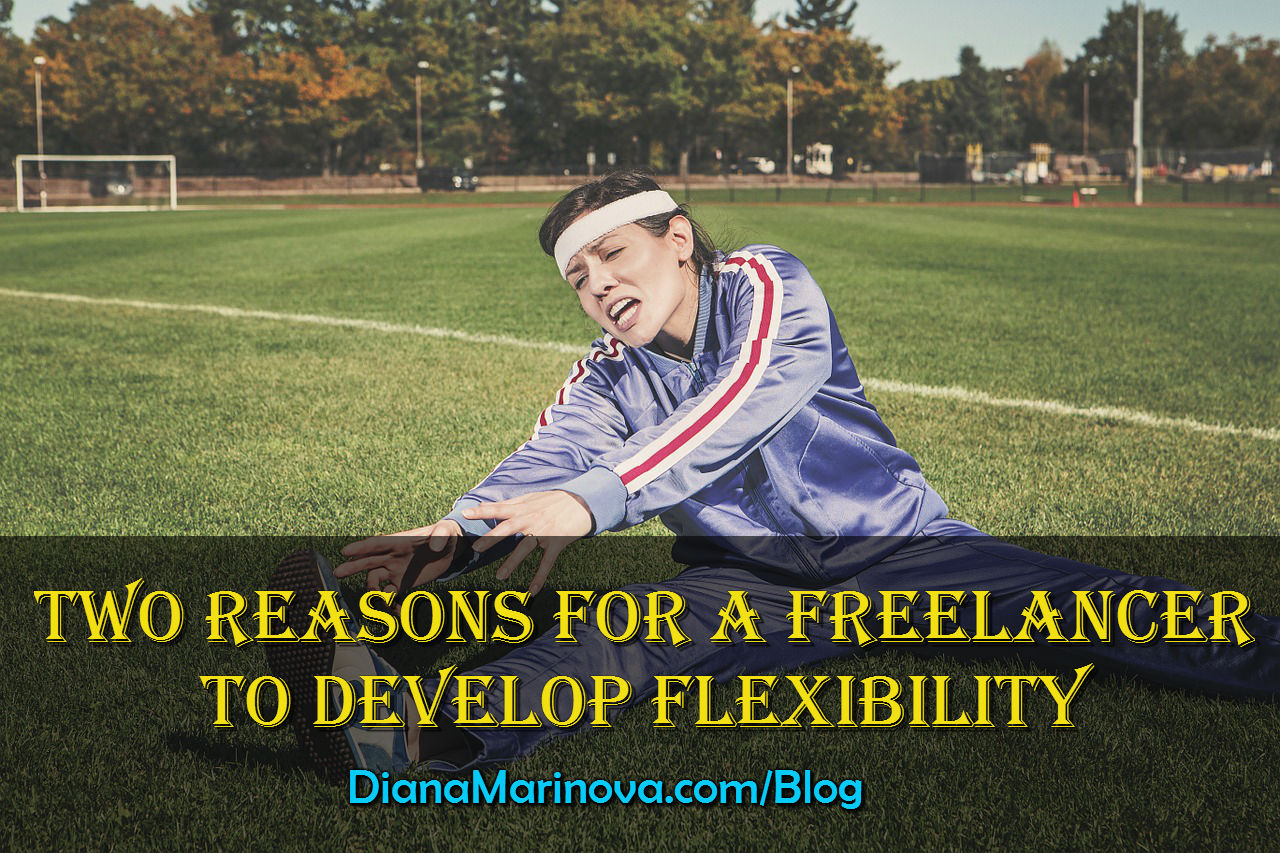 Surprise, surprise! I had to take some unforeseen time off from blogging. I'm traveling for a couple of months far away from Europe and apparently keeping up with my projects while sightseeing and getting myself familiar with new cultures, people and activities proved to be challenging.
To make sure you won't forget about me while I'm having fun, here are two reasons for you to develop flexibility right now. (And no, this post is not about the unimaginable physical flexibility that you need to work from home on your computer so many hours per week 😉
#1 – Being flexible will allow you to adapt as your priorities change
You know I launched a book about freelance not long ago, right? Thanks to my early readers and Tim Grahl, a book marketing blogger whom I follow, I had a very strong launch. I had a great plan for even stronger first couple of months. None of it is happening right now. I have not even added a book page on my site yet.
You also know my partner and I completed the beta test of our new tool, PictraMap, right? I had a great plan for the public launch and the travel blog, too. Almost none of it is going on either.
And let's not forget I still have work to do with clients; I have my blog; I continue to receive tons of emails on a daily basis from readers, wanna-be freelancers and prospective clients.
I am working on so many things that if I were to do all of them as planned, I would have pretty much stayed at whatever accommodation I have booked and would have not seen or done anything new.
So I decided – exploring new places, getting to know new people and their cultures, doing interesting things and sightseeing is my top priority until the end of this trip. Everything else I will do in between when time permits. (Hence the silence on this blog :D)
I need to be flexible so that I can make such a decision, wouldn't you agree?
If I were not flexible, I would stress out over the lack of time. My projects would fall behind and I would not enjoy the trip. I would feel disappointed how I cannot keep up with my own schedule and goals.
Instead, I accept I don't have time for everything. I decide what is important for me right now and do my best for everything else. Learning to let go is whole other topic on which I'll blog at some point but know that achieving work-life balance starts with developing this kind of flexibility.
#2 – Develop flexibility so that you do your best no matter the circumstances
I am well-versed at working while traveling. Refresh your memory with some tips on the topic I shared a while ago on Kirsty Stuart's blog. And still, I found myself in a peculiar situation.
See, I've heard about the Everglades National Park in Florida. We were a party of six and we were so excited to go there that I kinda overlooked some things when looking for accommodation.
We booked a wonderful house in Everglades City but it was on the next day when I realized there's no wi-fi in the house. "It's a good thing I always have a plan B", I thought.
My plan B was using the 3G connection on my local phone which I had bought a couple of weeks earlier. So we went to Everglades City and, lo and behold, my mobile carrier does not have any coverage in the area.
With no wi-fi in the house and no coverage in the city, I was in trouble. I had some things planned to do online. They didn't take much time but they needed to be done nonetheless.
I asked around and eventually I found my way to the public library to use their free wi-fi. Lucky me – the connection was excellent. I had to sit on the floor and work on the kids table surrounded by dolls but it was a small price to pay 😉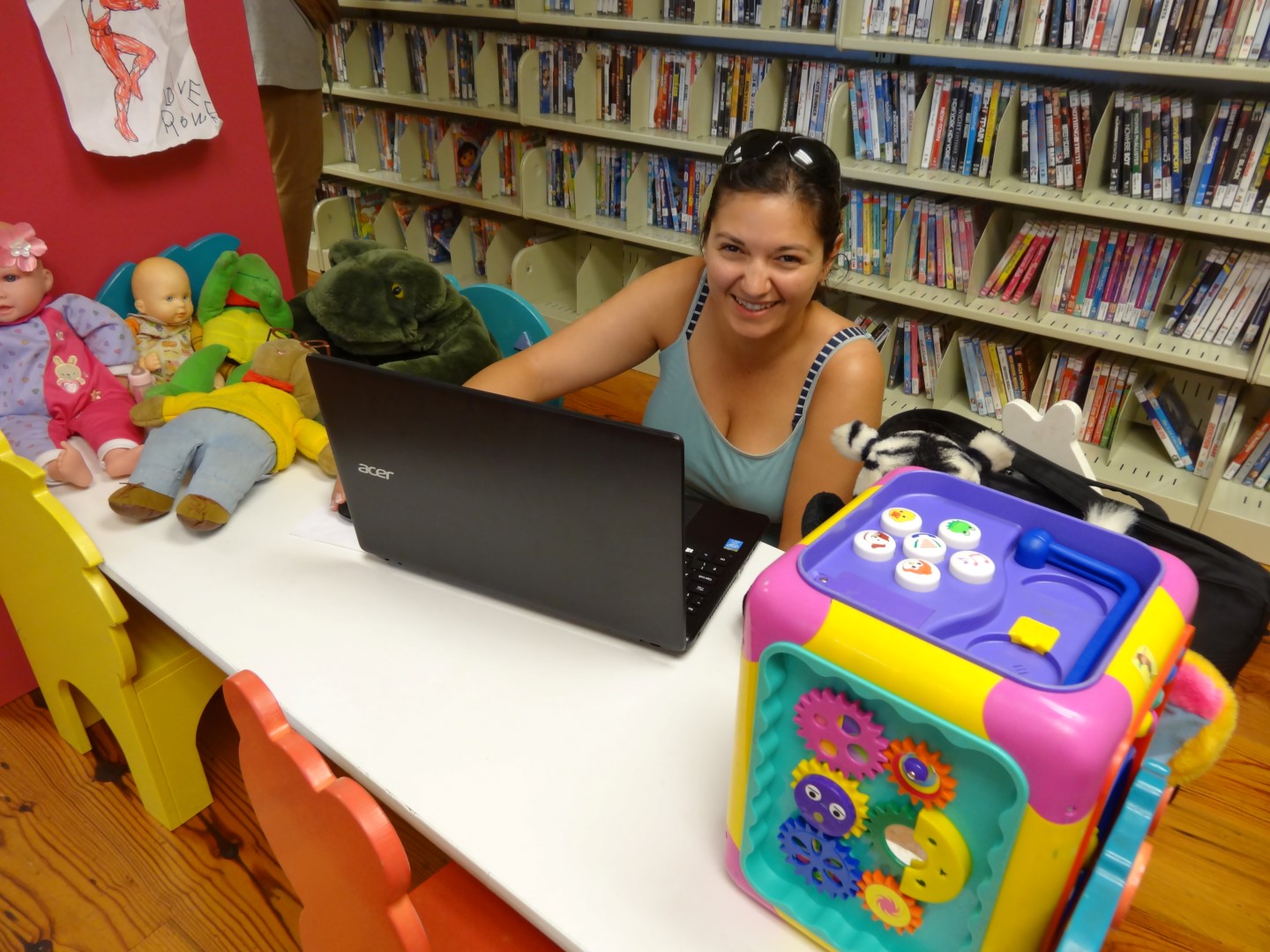 If I were not flexible, I would stress out over the lack of internet and my bad luck – "How could I pick a mobile carrier who doesn't have good coverage, I should know better!" Instead, I accepted the situation for what it was and looked for ways to make the most of it.
The result?
My clients are happy and I am having awesome time traveling and exploring Florida. And I truly hope that you, my dear blog readers, would stick with me even though I am slacking off from time to time with my blogging efforts 😉
To make it up to you, for the remaining of my trip, I'll do some recap posts to bring to your attention interesting things you might have missed earlier but you definitely should check out. They will be topical and a result of questions I receive via email on a daily basis.