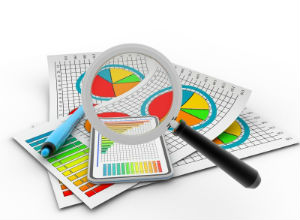 As you know, I am a big fan of Google calendar and how it improves my time management. Using a project management tool is the inevitable next step. See 5 reasons, in no particular order, why you should take this next step.
Using a project management tool reduces, if not eliminates email correspondence
What I love about using project management platforms for communicating with my team members is that emails become redundant. We neatly organize our work in project sheets, folders, boxes, or whatever name the platform has for its sections. It is easy to find, easy to navigate, easy to maintain.
And the best part – no need to send me an email to tell me the first draft of the latest post is ready. I will get the notification the moment you upload it to the corresponding section in the project management tool.
No more final-final versions of the same design or copy. No more I-didn't-get-your-last-email excuses. No more I-don't-have-access-to-my-outlook-from-my-phone obstacles. Everything is right there, available to everyone, always, most often online, in the cloud.
Time is irrelevant when it comes to history of conversation
Remember how annoying it is when someone doesn't keep the email thread intact but emails you back without including the history of your conversation? Project management tools save you from that hassle, too.
Let's say you come up with a super cool idea for a blog post. You pitch it to your manager, editor, whoever is approving these things on your team. They like the idea but the post is with a summer theme. Not really appropriate to publish it now when winter holiday season is around the corner, right?
What do we do! Leave it to chance that you will remember this cool idea when it's time? Or even worse – rely on your supervisor that they will remember in due time?
I would suggest having the conversation in a thread right there on your project management platform with a reminder set to go off some time before the post is good to go. This way, the project management tool will send you a notification when it's time to revisit this super cool blog post idea. And on top of it all, the history of your conversation with your editor will be right there, for you to refresh your memory 😉
Easy tracking of work progress and responsible personnel
Similarly to following through with correspondence and ideas, project management tools make it easy to follow work progress too.
I would be surprised if there is a project management platform which doesn't allow you to assign tasks to different assignees, with due dates, approval rights, and so on. Some have Gantt chart functionality too.
You probably can do it in excel. Actually, I am sure you can do Gantt charts in excel too! But in project management platforms, it is dynamic. You can not only see the progress but quickly identify if there is a delay, if a delay in one area will cause a delay in another area as well or won't affect the overall project development.
Which leads me to my next reason pro using project management tools.
Identifying weak areas of communication and/or collaboration
If someone continuously doesn't keep deadlines, you will be able to easily spot that through your project management tool. If someone is overloaded with work and cannot keep up with the schedule, you will be able to notice that through the platform. If someone is working slowly or their work is being reviewed and revised too many times, again – you will be able to spot that through the project management platform.
Well, actually the above isn't 100% true – it very much depends on what platform you use. Some of them are designed more toward communication and not so much coordination. But others are suitable for control-freaks who always want everything to be spot on, monitored and done to the second. Then, you will be able to notice all kind of issues with work efficiency and team members right there in the project management tool.
And identifying weak areas and potential problems early can save you trouble later as you can take counter measures in advance.
Last but not least, project management tools boost team work and productivity
How, you ask? If not else, there is no doubt who is doing what. All tasks are assigned to the corresponding team member. Everyone is aware of the dependencies in the team.
Let's say you are a designer. It's Thanksgiving next week. You have been given a brief for a flyer, online banner and some other materials 10 days ago. Your work is due today. But you are not ready… now what?
If there were no project management tool, right about now marketing will be going nuts because they have paid for a campaign with X websites and magazines but there's no banner to show. They have also hired a few promoters for this and this location to give away XXX flyers – but there are no flyers to give. And so on – you get the picture. Thanksgiving madness – but not the good sales related one!
Behold! If your team was using a project management tool, then the designer wouldn't be an isolated item who is waiting for their inspiration to come so maybe, and that's maybe they can do their job, somewhere along the deadline… They are being held accountable. Marketing is checking on their progress because it's not here's-the-brief-where's-my-flyer type of communication.
There are milestones. There is a reviewing process. There is communication. There is team work. And it's all coordinated through the project management platform. Everyone knows how important their work is for the whole team. It's not one man for himself – it's real teamwork.
And knowing that if you don't keep your deadline, a whole lot people after you won't be able to do their job, is a super motivator to keep your deadline, isn't it?!
Back to you – do you like using project management tools and why (or why not)?
Some of the upcoming posts will be about some project management tools I have used and would recommend, if you're wondering 😉