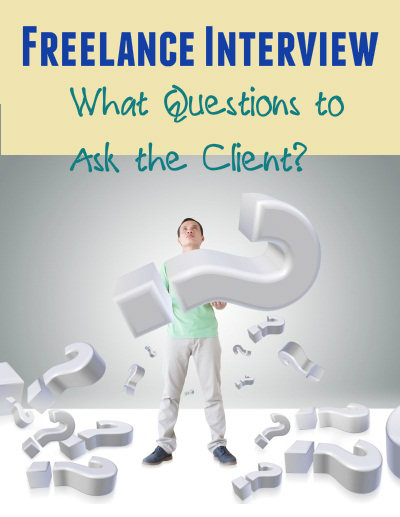 You know I am an advocate for asking questions during a freelance interview. So naturally, one of the most common emails I get from newbie freelancers has at some point the question "What questions should I ask during my freelance interview?"
The best answer would be "Any and all" 😉
I suppose there are industry specifics and important details vary for different type of professionals – e.g. one thing is important for designers, another for programmers, third thing – for writers, fourth thing for marketers, and so on. However, there are questions which must be asked (and answered) during the freelance interview and before taking up a new client, regardless the profession and industry. Let's see what they are.
The first question that comes to mind is about the project duration.
Every client who has some idea about their project, what they want and what they need, should be able to say if the project is a quick job (less than a month duration), short term (1 to 6 months) or long term (more than 6 months).
Depending on your current workload, your plans for the summer (or winter ;-)), what your mood is, etc. – you can decline a project based solely on its expected duration.
For example, I remember a couple of years ago there was one project which I loved working on and I was waiting for their funding to be restarted. I didn't have clarity about it – but I knew something's cooking. So I wanted to make sure I am available when it was back on the table and hiring.
For that reason, there was a time when I declined any and all projects I was offered, which were with planned duration for more than a month.
Another important question is what the estimated workload is.
Combined with the first question about the project duration, this may be a deal breaker sometimes.
Ask the client if you are expected to work 10 hours per week or 40.
Ask also about any requirements about time slots you should be available online – e.g. every work day from 2 to 4 pm Eastern Time in Skype. This adds up to 10 hours per week, which may be suitable for your schedule – however, you lose your flexibility.
It's a set time slot every day Mon through Fri. Of course, this is a deal breaker for me but it might be very convenient for you. It's a matter of preference.
My point is, whatever the case – such requirements should be communicated before you enter a contract. If the client didn't say anything about it – ask them, just to make sure 😀
Ask your potential client during the interview what the project goals are and what your role in it is.
If your potential client cannot answer this question, you have a problem. Well, not just yet but potentially, you will and soon. For example, let's say you will have to write 2 blog posts per week for the next 6 months.
You should know in advance what the purpose of this content – to inform, to motivate the reader for some type of action, to entertain, branding, SEO positioning, etc.
You should also know if you will be given an audience profile or you will have to research that on your own (or even worse, you will have to write blindly without any information about your readers whatsoever!)
You should also know if you will be provided with topics and writing briefs or you will be doing that, too. Is there a blog editorial calendar? How many edits are included in the price of a blog post? What is the editing process (if any)? Do you just write or also upload your blog posts to the blog? What about contextual images and formatting?
All of these details should be discussed and agreed on before you enter a contract. If the client has difficulties answering any of these questions and/or is unwilling to think about them before you start a contract, beware – you risk having a lot of work which doesn't have anything to do with writing and quite possibly isn't paid for either.
The question about your payment is also due to be asked and answered during your freelance interview.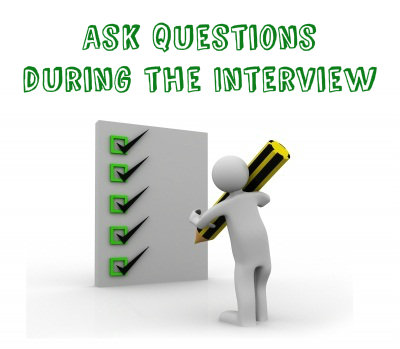 Assuming you have the answers to the above questions, it shouldn't be hard to answer this one either.
If you are hired by the hour, you should be able to estimate how much time it will take you to do a certain task. Note it is an estimation – after all, hiring you by the hour gives the client the flexibility to ask you to redo your work as much as they please, to assign additional tasks (if you have the availability), and so on.
If you are hired on a fixed price job (e.g. per blog post; or per month) – you should be very clear what's included in the price and what's the payment schedule. Request an upfront payment, especially if you have never worked with this client before and he or she does not come recommended by a colleague. If it is a large-scale project, ask for milestone payments.
I have crossed paths with clients and freelancers alike who have mixed feelings about upfront payments. For me, it is a red flag if a client 100% refuses to make or even discuss a payment in advance. You can read my post about bad clients for more details.
Another question to ask during the freelance interview is about presenting your work.
If you are charging by the hour and your work is ongoing, negotiate a reporting system and schedule. Depending on your workload and work complexity, you can report daily, weekly or monthly via email, phone or Skype. It all depends on your and your clients' preferences.
If the project is short-term and/or fixed price – e.g. for 5 blog posts, 1 website design, iPhone application development, or anything else which is measured by quantity and not work hours, there are plenty of details you should discuss and agree on, such as:
Time frame for a first draft – you can even make a milestone payment out of it;
Time frame for feedback on that first draft and edit requests, if any – I can only imagine you don't want to submit your first draft and then hang in uncertainty for 3 weeks because the client has forgotten they hired you at all, let alone the need of feedback about your first draft
Deadline for final draft submission – remember you should have also negotiated the number of edits included in your price quote.
Never ever send over your complete work before getting your full payment.
Back to the freelance interview questions – ask for the client's website URL.
If you have not gotten it before your freelance interview, you definitely should get it during the interview.
If you are hired to make their company website, then ask for social media profiles of their executive team, partners feedback and testimonials, anything. It is highly unlikely there's someone without a digital profile today so do your homework – before saying yes to this new client, find out whom you are dealing with.
One more thing – before you go to your freelance interview, look again at the job post and all the details you have so far.
See what preliminary information the client has given. Draft your questions on a sheet of paper if there's something unclear or contradicting. Get an idea who will be interviewing you – a creative person, a manager, an HR specialist, experienced in conducting freelance interviews or a newbie, and so on.
The freelance job post reveals a lot of details about the person who has created it. Check out an old post about getting to know your client through their ad – this method has never mislead me so far 😉
Last but not least, all specific questions about the work itself should also be asked during the freelance interview.
And remember, you are a freelancer, not an employee.
Clients respect freelancers who know what they want and who stand by their principles. 😀
And what about you – what questions do you ask during a freelance interview?