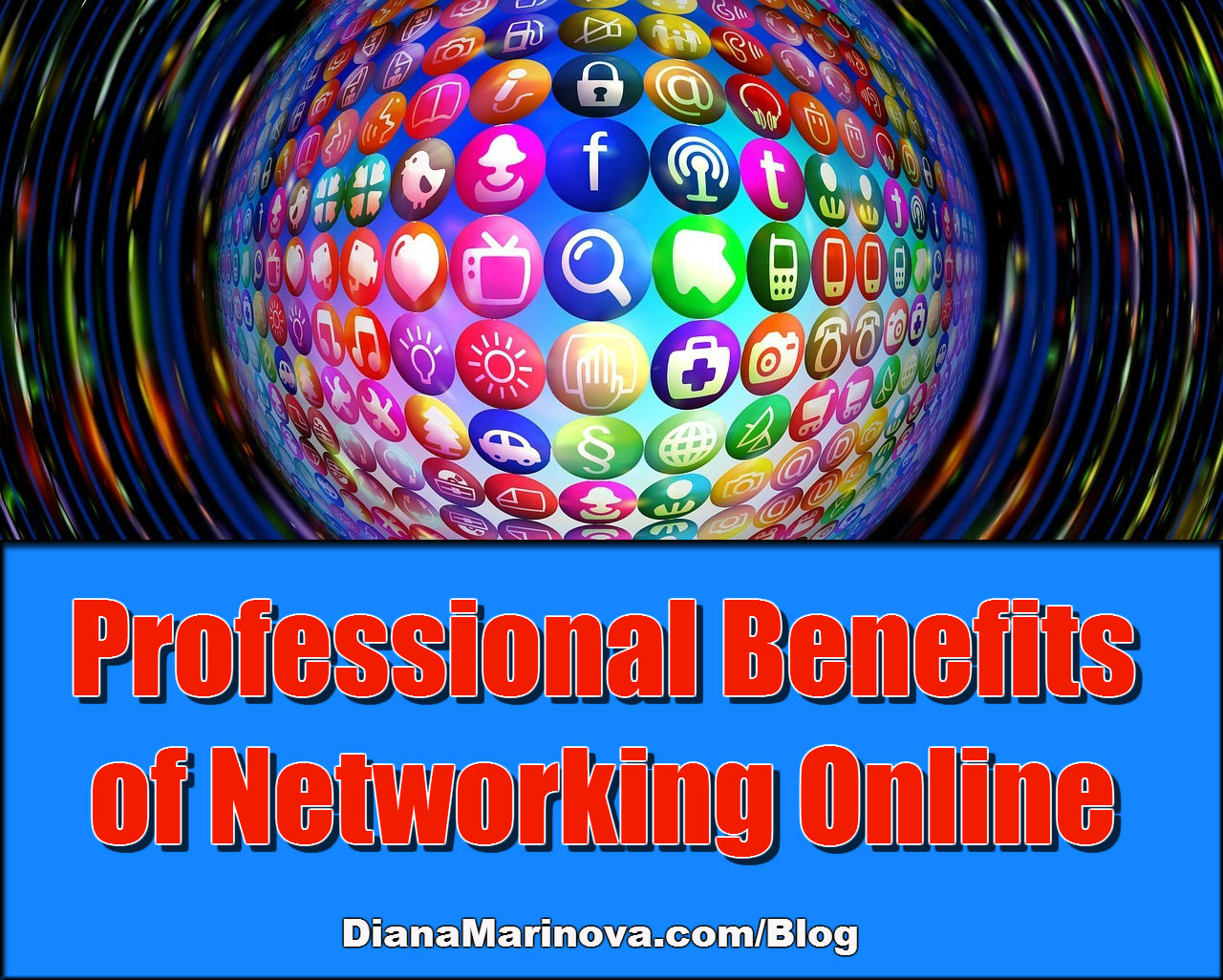 Online networking is a mystery for many – seemingly it takes so much time and one can hardly ever see results of it, at least on the surface. This is an ongoing discussion I have with a couple of friends and I recently received the same question from one of my LinkedIn (LI) connections:
Mostly I see you so actively involved in different types of discussions at different forums. I could not yet understand what professional benefit people get by involving in public discussions. It takes so much time to reply the queries and then of course you are left with much less time for your actual work. Can you kindly give me an idea how you utilize your active participation in discussions.
So that's what today's post is about – a brief overview of professional benefits of online networking.
Participation in public discussions is part of my marketing strategy.
I take an active part in various freelance and marketing related discussions for a few main reasons. The most important one is to share my experience and help others succeed as freelancers or in marketing their businesses and blogs.
This in turns help me to connect with many people who are potential buyers of my products and services – e.g. books, mentoring and coaching sessions, training courses, and so on.
We live in a world that paying for advertising is not always the most effective approach. In my line of business personal connection is everything. My name and my personality is my brand. I am helpful above all – only if I am helpful and people like me, will I be able to earn a living as a marketing consultant, a freelance mentor and coach, or a book author.
By building a strong network of connections whom I have helped in some way, those people are more likely to come to me or recommend me to their friends and colleagues when in need of a freelance advice or marketing consultation.
I don't spend any time proactively marketing my services because networking on a personal level with prospective clients and users of my products is what it takes to be on their minds when they need something I have to offer.
And note that when I say online networking, I don't mean only the LI group discussions my connection asked me about. It is that plus addressing comments on my blog, replying to readers' emails, social media comments and direct messages, helping spread the word about other freelancers, bloggers, and authors who have done an awesome job with something. All of this falls in the online networking category.
What happens during online networking
Say you are a starting freelancer and you are a member of a certain LI group. You read the discussions in it and leave the occasional comment. From time to time you even ask a question of your own. You find my blog through that LI group, opt-in to my email list and become a loyal reader because you like what I have to say and you find it useful. You hear from me regularly (on LI, via email or just through my blog) and you put into practice some or all the tips I give you. Remember that I give them for free, no strings attached. You start growing as a result of your connection with me.
It didn't cost me anything extra (apart from my time which I would spend writing and helping anyway) – all I did was answering some questions and sharing my knowledge online. But the benefits I have are many.
When you ask a few questions during a certain period of time and I always come to the rescue with an answer, you remember me. You know that should you need help or advice about something, you can always pop in on my blog, email me or just start a LI discussion and I will show up with an answer to the best of my abilities.
First step to getting professional benefits is made – you know me. People are more likely to award their project to, seek advice from or recommend someone they know rather than someone they have never heard of.
Because I helped you with advice on several occasions, you put my tips into practice and you saw they bring the results I said they will, you start trusting me, too. And trust is everything. In a highly competitive market where most people always have ulterior motives to do something, it's important to build trust. The feeling you are not being taken for a ride is reassuring.
You see my expertise and think I am smart
When I address your questions online or just write a blog post, inevitably you learn how I think, what is important to me, what my work ethics and principles are. You see what expertise I have on what matters. You test my tips and you see if/when/how they work.
When I help you with something, you not only see my expertise in the matter but also, you think I am smart because I knew the answer to a question that bothered you for so long; because I make it easy for you to solve your problem.
You like me for one reason or the other
If you continuously read my blog, exchange comments with me, email me or are in touch in some other way, I think it's a safe bet that you like me. Of course, you can hate-read my blog but then we would probably not exchange comments or emails on a regular basis and you are not who I am talking to in this post 😀
It's impossible to be liked by everyone – but that's just fine. I don't want to be liked by everyone – just like I don't want to work with every client who knocks on my (virtual) door. And honestly, being picky about clients and people with whom I network is one of the reasons many people like me. It makes my network seem somewhat exclusive.
Other reasons  for liking me that come to mind are – I am helpful with no strings attached; I don't sugar coat and I am always honest; I don't tell people what to do or think, rather I help them figure out on their own the best course of action in their specific situation.
Clients have repeatedly told me that one of my best professional (and personal) traits is that I put my heart into my work. Everything I do is with their best interest and goal in mind. I won't take a project if I don't know that I am suitable and capable to help. I won't offer to help you, if I have not been where you are and don't know exactly what your problem is or how to fix it. You like me for that, don't you?
How these relate to the professional benefits of networking online
To quote a favorite client of mine, people do business with you if they like you, trust you and think you are smart. Look up – did I not just tell you how online networking makes you like me, trust me and think I am smart?
Should you need and have the budget for a professional consultation about something at some point, you are more likely to come to me because of the above, wouldn't you say?
Thanks for reading and be sure to connect with me 😉
If you decide to invite me to connect on LinkedIn, please, pretty please – customize your invite message so I know who you are and why you want to add me to your network.