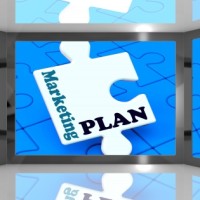 Now that we have our blog marketing strategy in hand, it's time to build the action plan. I would suggest to put all kind of tactics in my blog marketing plan which will help me deliver my key message to the target audience(s). Here's one way to go about it.
Ask yourself what communication channels you're going to use.
Such channels can be search engines, blog directories, social media networks and groups, forums, emailing lists, and many more. Outlining the channels first will help us focus on those which we excel at or those which are most suitable to our target audience, or both. Let's not forget the most important channel though – our blog itself.
The focus of your blog marketing plan IS your blog.
Ultimately, no matter the message or the promotional activities we use, it's still our blog where readers end up, right? So make sure to start the blog marketing plan from optimizing the blog itself. Consider things like:
Design – looks do matter. We may have the most intelligently written or funny content on earth but if it's poorly presented, no one would read it.
Usability – we should make it easy to our readers to read our content, comment on it, share it online and subscribe (for comments or new posts). Like "one-glance-one-click" easy! Also, don't underestimate internal linking – it does help you fight "ugly" metrics like bounce rate and exits 😉
Onsite SEO – last but not least, hats off to Google (and other search engines, possibly). Page titles and meta description tags are a must – and for this, I would recommend Yoast plugin for WordPress based blogs. It makes onsite optimization looks like a child game 😉 although keywords meta tag are not recommended (certainly not required), having tags attached to each post would make it far easier for both search engines and readers to navigate through related posts.
Get social – join social media networks.
It's not mandatory but it does help – both for social traffic and organic search traffic. I have made many hands-on experiments with various blogs (my clients' and mine) and I have seen a direct correlation between social activity on a Facebook page, twitter account, sometimes Pinterest and organic search traffic increase to key pages on the related website. I don't have a technical explanation (I am far away from understanding the details of search algorithms) but I do know for a fact this correlation is there.
The choice of social networks is up to each and every blogger or website owner individually – depending on the niche, on the target audience, on the type of business, etc. I won't get into the details of each social network now but I'd like to lay down a few "ground rules" I follow when deciding on the SMM tactics:
Successful social media marketing is all about engagement – and not self-promotion. – Always have in mind who your audience is and why they are here. Don't waste your time in self-promoting your business or products. Better prove yourself as an authority and just be there – to share content, to address questions, to reply to comments, to lead the discussion, to network. It is not true people don't buy on social media – it's just that they don't buy when you tell them to and because you told them to.
Another key is consistency. – There's no need to have profiles on as many social networks as possible and never do anything on them. It is way better to have a FB page and Twitter account only but be there and actively network on daily basis. Don't post something today and then – forget about checking comments or posting another thing for a week. This confuses your audience and makes them reluctant to network with you. If you are there though – they are comfortable there's one more place they can come to you when needed.
Watch your tone and language – always be polite and positive. There are enough bullies offline and nobody likes meeting them online, too. Don't use language like 'gr8' and 'back 2 u' either – it may seem insignificant, but grammar and literacy matters and makes an impression on the audience. Do you think someone would read your content if you can't spell their name properly?
Know the specifics of each network before you get started. – It is one way you speak to people on Facebook, another way on Twitter, and totally different way on LinkedIn, for example. I find it helpful to always put in writing sample updates that I want to share on different social media channels. It also helps me balance the updates – which is actually my next "ground rule" for blog marketing planning.
Balance your updates – regardless the network. Self-promoting is fine from time to time. But be sure to include variety of type of posts (links to blog posts, images, videos, links to YouTube, links to 3rd parties' websites and articles, etc.). Balance is also achieved with the type of updates you share – statements, questions, calls to action, polls, quotes, etc. Too much of the same is never good.
Be a good member of the blogosphere.
This is something I touched upon in a previous blog post about dos and don'ts of blog commenting a while back but still – it's an important part of our blog marketing plan. There are too many bloggers out there to succeed on the principle "everyone for themselves". Networking with fellow bloggers in your niche (and not only) is a great way to make friends and spread the word. There is even a LinkedIn group called Bloggers Helping Bloggers that I have grown fond of recently because of the great people and blogs I see every day there! Read other blogs, share your knowledge and learn from others, give credit, add value to the discussions through meaningful comments – all are great ways to contribute to the blogosphere and to get noticed in the same time.
Get active on forums – if time permits.
It's similar with the blogosphere, just different platform. I don't do forums simply because I don't have the time to. Maybe some day I'll get a virtual assistant to help me with that 😉 But from previous experience, I think forums are a great way to get noticed and even to attract clients in a specific niche. I am not sure how much of use are general forums but if you are after a specific niche (e.g. mommy market, or healthy eating, or marketing, etc.), it definitely pays back to spend time on topical forums.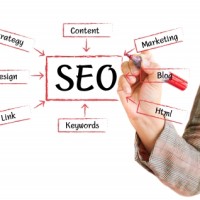 Remember search engines!
Many bloggers don't rely on organic search traffic – and why should they?! If you are a VERY good member of the blogosphere, chances are your referral traffic will grow gradually. In my opinion, we shouldn't underestimate search engines; neither should we dismiss its potential. If our content is interesting, useful and people-friendly, we need to do very little to make it search engine friendly, too. I am all against the well-known "link building" methods which often turn to be nothing more than spammy techniques. But smarter methods like guest blogging, or infographics, presentations and other visual content tend to generate buzz and fresh backlinks to your blog and website for Google (and company) to see. Use Google tools (including Google+ at least to verify your authorship on your blog) – they are kind enough to explain clearly how to use what tool and what are the benefits.
Email marketing is still a good source for traffic and readers engagement, too.
For some websites and blogs email marketing is more useful than for others but still – email is not dead, as many "modern marketers" tried to convince us. It's an easy way to stay in touch with your audience and to keep your name in their heads. However, it does take time and often, something free to grow your mailing list. And once you do, it again takes consistency and balance to keep entertaining and nurturing that list. Just make sure to consider both the benefits and the costs (time, efforts and money) of email marketing when deciding whether to include it in your blog marketing plan or not.
And if you are adventurous, you can go 100% blog marketing planning.
Do your homework and research your competitive blogs, what tactics they use. Research your audience and make a profile. Segment it. Find out who comes to your blog and why; or better yet – who you want to come to your blog and how to attract them. Think about all external factors that might influence your blog sooner or later (political, economical, sociocultural, technological, etc.). Differentiate yourself. While this step is a must for a business when planning their marketing, I find it not that important for blog marketing planning – unless you plan to sell your own product later on through that very same blog; then you'll need this step, too.
Analyze and evaluate!
Oh, and whatever channels you decide to include in your blog marketing plan, remember to revisit it once a year to evaluate and renew the plan. While objectives may not change drastically over the year, the tactics sure will and you need to be aware and ready. Flexibility is key to change as your readership does.
Back to you – what are your pains when it comes to blog marketing planning?
Maybe it's the curse of knowledge, but I have the feeling I have said nothing with this blog post… just started talking about 100 different things and brought nothing to end and clarity. So please guide me and leave a comment with your thoughts. It will help me a lot when deciding what else to include in my blog editorial calendar down the road. 😀