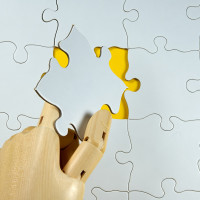 Marketing planning IS important but this post isn't about that. Now, I'd like to talk about having a plan, any kind of plan – and how it matters.
Having a plan brings in structure.
No more chasing your tail, no more hassle around urgent tasks or last minute changes. When you have it all 'on paper', you know what you need to do, when you need to have it ready, and who is responsible. All you need to do is organize your staff (if any), keep things together and follow your plan.
Having a plan often gives great insights, too.
You didn't realize how many steps there are when building a new website, did you?! You didn't know how many people have to do so many different things, to work on tuning up their schedules so that you have it all ready before the deadline. You didn't even think about design review or website copy revisions, right? Well, if you plan it all in advance, you will know what you are up against and you will make sure to have in advance all mapped out – the time, the human resource and the money to execute it all.
Having a plan keeps you in control.
Yes, that's right. If you have a plan and better yet – different scenarios plans, you are ready for anything. Whether all goes well or you have some unexpected hick-ups, technical or human errors, or whatever wall you might face – having a plan will help you. It brought structure, remember? You most probably already have a contingency plan – the answer is within your plan. When you have it all 'on paper', it's easy to make a step back, look at the big picture and decide how to prioritize in such a way that you handle the crisis in the best possible way.
Remember – this is not valid only for having a marketing plan…
I am talking about simple things as daily to-do list, through tactic plans for small scale projects and of course – yearly updated marketing plans. Whether you are a freelancer or a small business owner (or both ;-)) – you do need to make it a habit to have a plan, for everything – at all times. This is the only way to keep everything organized, to improve your productivity and efficiency and to have a clear picture of where you are, where you want to be and what you have to do to get there. Now, you tell me:
How does having a plan matter to YOU?