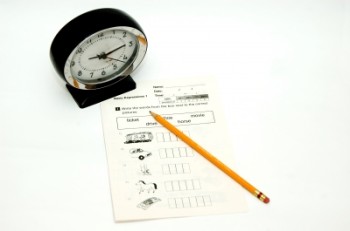 If you are just starting as a freelancer, you probably don't have a decent portfolio or reviews and feedback from past clients. For that reason, it's of crucial importance you complete your profile – it is what your potential clients will see before deciding whether to contact you or not.
To help newbie freelancers work around the lack of reviews and feedback, freelance websites have made available skill tests. oDesk and Elance have these skill tests for free, some other websites also have the tests but a freelance consultant can take one or more of them for a certain fee.
Nonetheless, skill tests are a very good way for you to showcase your skills without a proven track record, you know – 'in theory' 😉
You often ask me if the English skill test is needed
The answer is "it depends". There are many and different English skill tests – vocabulary, UK vs US spelling, English sentence structure, editing (Chicago or other style), creative writing, technical writing, blogging, etc.
If you make your living writing content – well, yes, obviously English skill tests are kind of mandatory. Clients on freelance websites more often (if not always) prefer writers who have passed the required tests with flying colors instead of freelancers who have barely passed or did not pass the skill test.
If need be, check out my post about how clients see your freelance application and how it matters if you've passed a certain test or not (if it's a requirement).
For every other non-content writer profession though English skill tests are a bit redundant. A single test demonstrating your Basic English skills would be enough for the client to know that you do know English enough so that there's no language barrier between you two.
You also ask me if it would help if you took professional skill tests
My experience is with marketing related skill tests on oDesk and Elance as well as content writing. They were all of high quality and show the freelancer's knowledge of the subject to a good extend. At times they were too theoretical and a person without practical experience could still do well but all in all – the skill tests were good.
I would recommend taking as many professional skill tests as possible, especially if you are just starting. Skill tests results are one of the factors potential clients weigh in when deciding on interviewing someone (or not). Having said this – no skill test is mandatory but let's put it like this:
If you have taken some skill tests with good score, it could drastically increase your chances of landing your first freelance gig 😉
How to take skill tests
As I said earlier, my experience is with oDesk and Elance skill tests only. On both sites the tests are available for free.
Sometimes I find the tests too theoretical but I believe this is something to be fixed by the platform as a result of continuous feedback from fellow freelancers.
Before you get started with each test, you can what its syllabus is. Once you click the Start button, the system generates your test and you have a certain time to complete it. Usually, the overall time is 40 minutes and you have between 30 seconds and 1.5 minute to answer each question. The time for different questions is different, depending on how complex they are.
There is a minimum score you need to have to pass the test. If you fail the test or don't like your score, you can make the test result private. You can retake the same test in 1 month.
Another question you ask me about skill tests is when to take them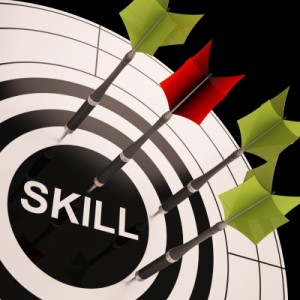 I'd recommend taking 3 or 4 skill tests in your niche of expertise before you even start bidding on projects. After that you can take as many tests as you want and like – there are no limits.
If you apply to a project and the client requires a specific test – don't just ignore the requirement. Don't say you'll take the test later. Don't think of different scenarios when you would need or won't need to take the test. Just take it.
If the client has put that test as a requirement, probably that it was of his filters to short list candidates out of tens or even hundreds of job applicants. And if you have not taken that test, the client would more likely ignore your application and not read your cover letter than giving you a chance to "take the test later".
Ok, so now what – should I or should I not take skill tests and what? 😀
To sum it up in a few lines:
Taking the Basic English skills test is recommended but not mandatory.
If you are a freelance content writer, you should definitely take as many relevant English skill tests as possible
If you are another type of freelancer (not content writer), it is recommended you take the skill tests which are for your niche of expertise.
Skill tests are of crucial importance when building your freelance profile and applying to projects, especially if you are just starting as a freelancer. The more tests you take, the better.
Don't rush into taking all tests there are though. The score you pass the test with is also very important. The higher the score, the better the impression you'd make 😉 if you earn a badge of top 10 or top 20 percentile of all freelancers who have taken the test, it will visually differentiate you from the rest of the freelancers who apply for the same job. 😉
If you don't yet have a freelance profile and you are eager to get started with the skill tests, here are a couple of posts to help you choose – oDesk review and Elance review. Remember – the tests on both sites are available for free (as long as you are registered and logged in).
Skill tests helped me choose a specialty when I was starting. Tell me in the comments – how did they help YOU?